US
Texas synagogue hostage-taker died from multiple gunshot wounds, coroner says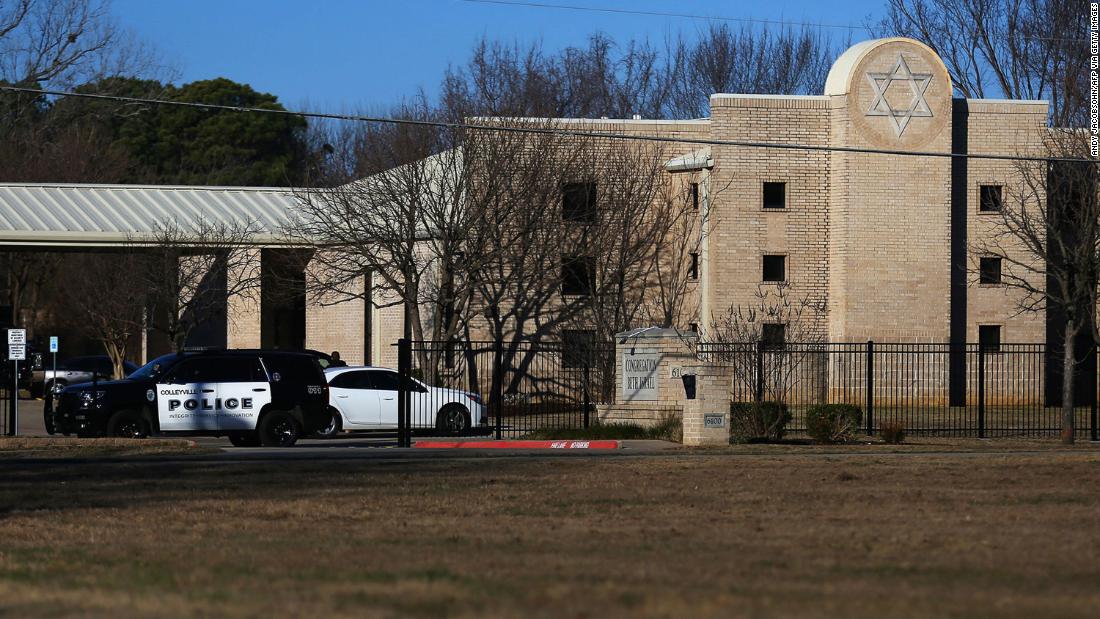 Malik Faisal Akram's manner of death was ruled a homicide, a forensic classification that indicates a death was caused by another person. The time of death was 9:22 p.m. Saturday, Tarrant County Medical Examiner's Office records show.
Akram, a 44-year-old British national, held four people hostage at a Colleyville synagogue in an 11-hour standoff Saturday, the FBI said. An FBI team killed Akram after one hostage was released and three escaped from the synagogue just outside Dallas-Fort Worth, officials said.
The preliminary information released by the medical examiner indicated an autopsy report for Akram had not yet been finalized. The office has up to 90 days to complete its findings, a spokesperson for the office said.
The FBI is treating the hostage standoff as "act of terrorism" and "enduring threats to the Jewish community" throughout the country continue "to be among our very highest" priorities for the agency, FBI Director Christopher Wray
said Thursday
.
"This was not some random occurrence. It was intentional. It was symbolic and we're not going to tolerate anti-Semitism in this country," Wray said at a virtual event hosted by the Anti-Defamation League. "We recognize that the Jewish community in particular has suffered violence and faces very real threats from, really, across the hate spectrum."
Akram arrived in the United States in late December via New York's John F. Kennedy International Airport, a US law enforcement source familiar with the investigation told CNN.
Akram didn't initially exhibit suspicious behavior, rabbi says
Akram did not exhibit suspicious behavior when he first knocked on the door, Rabbi Charlie Cytron-Walker said Thursday at the ADL virtual event where Wray also spoke.
Cytron-Walker, who was one of four congregation members taken hostage, said Akram told him that he had been out walking in the cold weather and inquired whether the synagogue had a night shelter.
"He looked like he was telling the truth," Cytron-Walker said. "There were no initial red flags. So, we opened the door."
Cytron-Walker said the hostage-taker targeted his congregation because he believed the anti-Semitic "notion that Jews are more important in his mind than everyone else, and that America would do more to save Jews than it would for anyone else.
"And that's why he specifically targeted a synagogue," Cytron-Walker said Thursday.
In addition to crediting security training he received before the incident, Cytron-Walker told audience members at Thursday's ADL event that establishing relationships with local law enforcement is key to handling a crisis.
"I was literally texting and emailing in small moments when I could with the Colleyville police chief, because I had his cell phone, because those relationships were there," he said.
CNN's Rob Picheta, Sharon Braithwaite, Amir Vera and Travis Caldwell contributed to this report.
Source link