US
Opinion: What 9/11 tells us about unifying America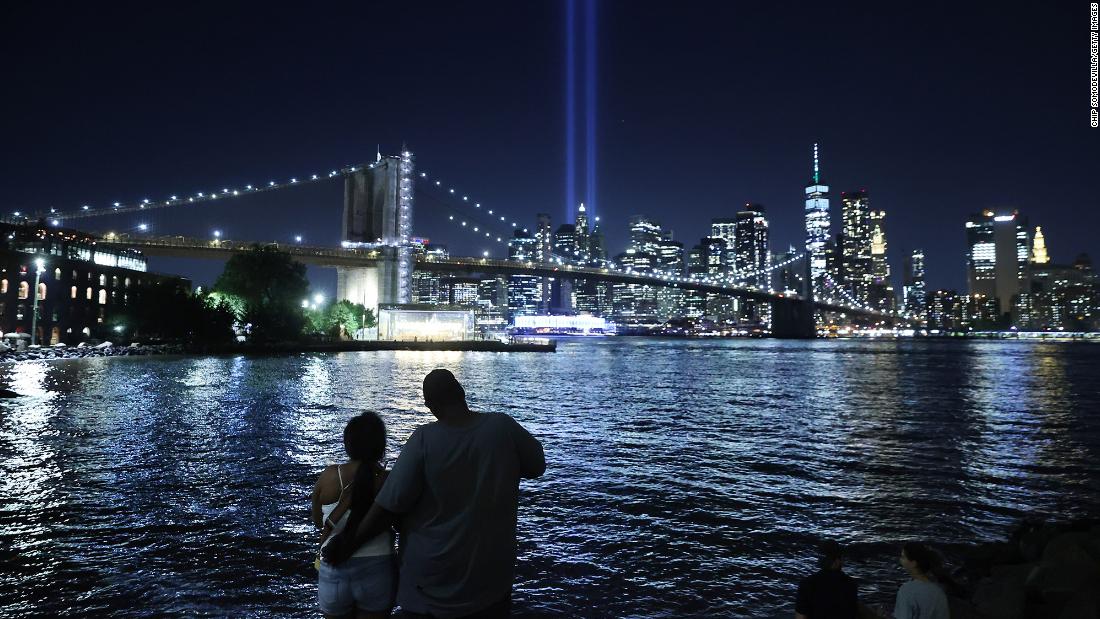 We should remember, however, that even a catastrophic event like 9/11 didn't stop the forces of partisanship that have rendered problem-solving virtually impossible in Washington. Elected officials tore each other apart in the traumatic weeks that followed the destruction and any nostalgia we might have about coming together in moments of crises overlooks the realities of those dark days.
This moment of national introspection should be a reminder that toxic politics have triumphed even in our most tragic moments. As President Joe Biden attempts to address a number of crises ranging from the pandemic to climate change, he should do so with a clear-eyed understanding that partisanship, along with the radicalization of the Republican Party, took root long before 9/11 — and is here to stay. This week's announcement that Biden is ramping up the fight against Covid-19 with a six-step plan that includes vaccine mandates is a sign that he is choosing to forge ahead despite the GOP's fierce opposition.
In the days after 9/11, there were initial displays of bipartisan unity. Standing on the East Front steps of the Capitol on the evening of the attacks, Democratic and Republican legislators observed a moment of silence before
singing "God Bless America."
The following day, President George W. Bush
declared
, "America is united." On September 16, Republican Representative Pete Sessions
said
, "When I get up in the morning, my vision of America is far different from that of [Democrats] Martin Frost and Richard Gephardt, but Tuesday, we all looked at the same thing and saw it the same way."
But this bipartisan unity didn't last very long. On
airport security
, for instance, the parties were deeply odds as early as October. President Bush proposed that the federal government expand its role over airport security — which was until then, conducted entirely by
private contractors
— but wanted to exempt workers from civil service protections, claiming flexibility was necessary for the hiring and firing of workers.
Democrats responded that the plan was unacceptable. The president, they said, was using the tragedy to weaken unions. Republicans mounted a full-scale lobbying blitz for the bill, but Congressional Democrats stood firm, organizing protests with pilots, flight attendants and other employees.
Ultimately, realizing that the Democrats' plan was more popular and that delaying legislation could be risky, Bush supported a bill closer to what Democrats proposed which federalized airport employees with some civil service protections under the newly created Transportation Security Administration. While President Bush compromised with Democrats in the end, the fierce acrimony that led up to that decision shook many Americans who hoped the country would maintain a united front on these issues.
To be sure, some of the divisions and debates that emerged in the aftermath of 9/11 were healthy and vital to our country. The opposition to the war in Iraq exposed the dangers of an administration having embarked on an extensive war that was based on false claims of weapons of mass destruction.
But anyone who is still holding out hope that the country will unite in moments of difficulty — like the one we are currently in — fails to understand how US politics has unfolded in the last two decades. If 9/11 failed to stop the forces of polarization for long, it is hard to imagine that another crisis can.
A radicalized party operating in a time of extreme partisan polarization makes it nearly impossible to tackle wide-reaching problems at the national level. It should be clear to the Biden administration that if it wants to address the big problems of our time, it shouldn't expect much from Republicans. Biden should instead focus on keeping Democrats aligned so that they can use all the tools at their disposal — from vaccine mandates to reconciliation — to move forward with solutions.
Source link