US
Opinion: Republican female Senators are facing a crisis of their own making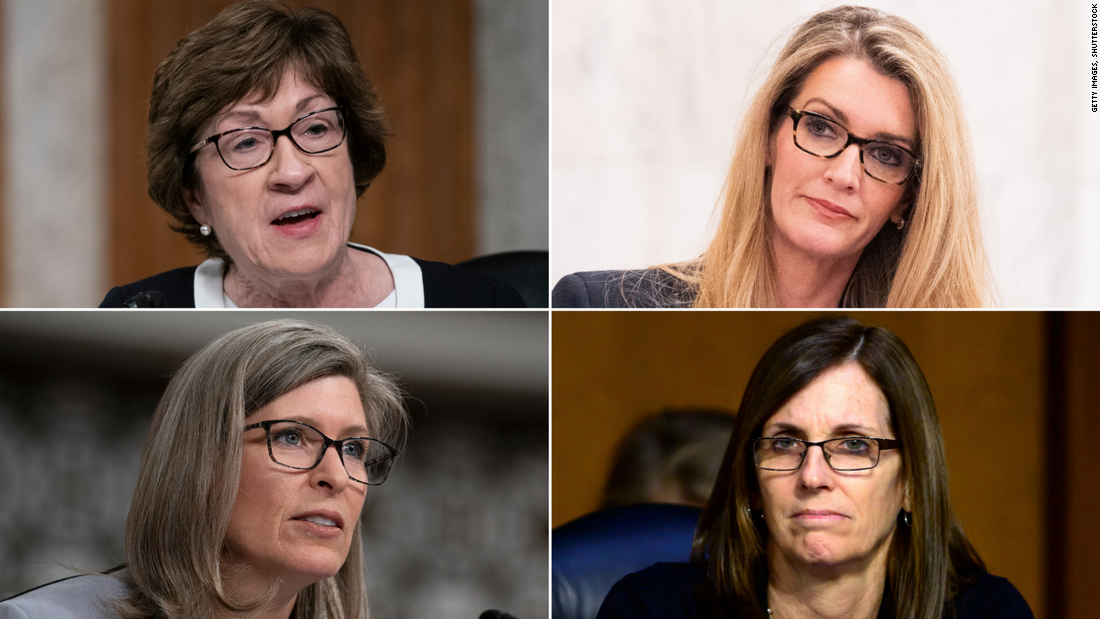 Six female Republican US senators are running for reelection this year, four of them facing tough, competitive races (West Virginia's Shelley Moore Capito and Mississippi's Cindy Hyde-Smith face Democratic challengers but are widely expected to win their races).
Already, women are radically underrepresented among Republican politicians. Of 100 US senators,
just nine
are Republican women (nearly twice as many are Democratic women). The House is even worse: of 435 members of Congress, 101 are women — but
just 13
of those women are Republicans.
Female Republican politicians need near-yogic abilities to twist themselves into all of the conflicting postures their politics and their party demand. They are members of a largely
anti-feminist party
, but their very presence there as women makes them people who also benefit — and need to benefit — from feminist gains. Not surprisingly, some conservative women have
already abandoned
a party that doesn't value them as equals. More should follow.
Feminists want more women in office because women are more than half of the population, and minority rule is undemocratic and unfair. But feminists want feminists in office: Women and men who will push policies to level the playing field for women and people of color.
Many conservative women in politics want it both ways. They want to enjoy feminist gains while working for a party that actively tries to thwart the ability of other women to see similar successes and pursue their own ambitions. To succeed, these Republican women have to make impossible deals in the pursuit of power. They can't be surprised — or expect pity — when the deal falls apart.
Source link