US
Opinion: If the Biden administration wants to rebuild the economy, it can start by decriminalizing sex work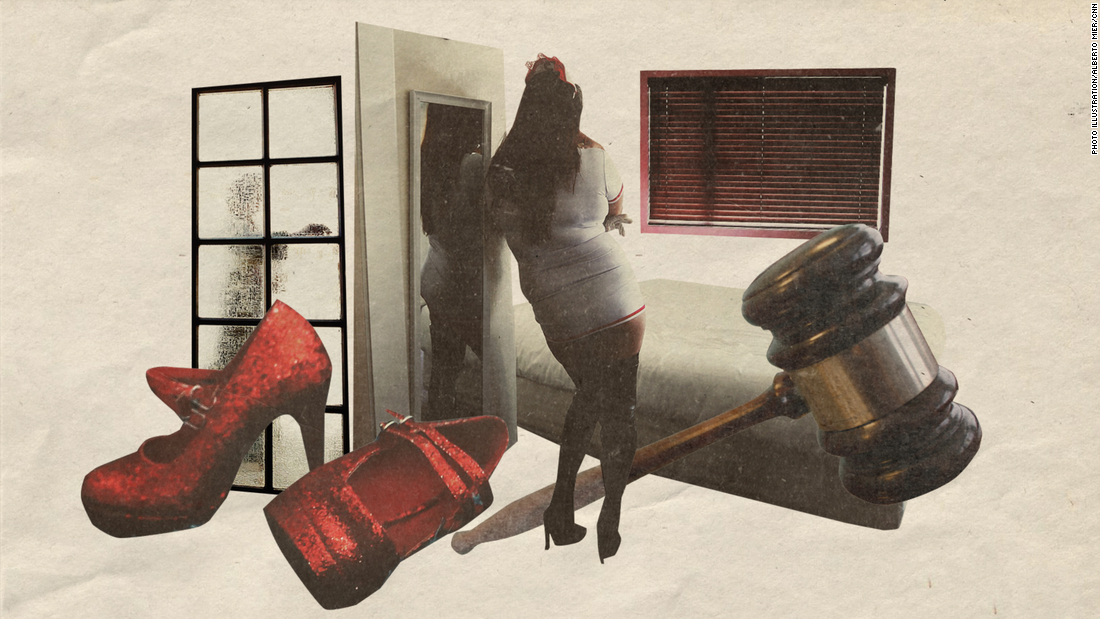 I was surprised to hear the fragility and twinge of shame in Dee's usually boisterous voice. Over the three years we've known one another, frailty is not something I've come to associate with Dee. She's known as "Princess Pupusa" because of the glittery high heels she wears when she delivers the homemade, Central American stuffed corn cakes to struggling mothers in her neighborhood. Her open heart is a testament to her resilience and grace, especially after the unfathomable violence she's described facing as a transgender woman from Central America.
Dee, who has been in the US for 10 years, lost her meager income as an off-the books cleaner at the start of the pandemic. As her rent payment loomed, she decided to try sex work on the advice of her trans friends, who noted — accurately — that options are limited for someone who is openly trans and undocumented.
Dee ended up seeing some customers in her home and did manage to pay her rent. But when a neighbor called the police, Dee was arrested and charged with prostitution — a potentially deportable offense.
Dee's story is not unique or specific to her community. It is the American story of financial insecurity during the pandemic. And if the incoming Biden-Harris administration wants "an economy more vibrant and more powerful precisely because everybody will be cut in," it must
"build back better"
with people like Dee in mind. It must address the decriminalization of sex work.
The case for decriminalization
First, let's talk definitions: "Decriminalization" simply refers to the removal of criminal penalties for the buying and selling of sexual acts. Decriminalizing sex work doesn't mean the total absence of any kind of regulation around this labor. It also does not remove laws criminalizing exploitation or human trafficking.
This directly violates bipartisan congressional intent — spearheaded by Biden — to protect trafficking victims and increase the number of trafficker prosecutions. By encouraging undocumented sex workers to report to a civil rather than criminal entity, the administration could begin rebuilding trust in this broken relationship.
So, how do we actually do this?
In the long term, the Biden-Harris administration should implement a national task force focused on gathering quantitative and qualitative data on sex work in the US and the impact of decriminalization. The task force must include sex workers with diverse experiences to best reflect the intersectional world of this industry. Ultimately, the task force should create an effective legislative strategy on formally decriminalizing sex work in the US within the first four years of the administration.
These trends highlight society's steady acceptance that sex work is how a lot of Americans put food on the table, and they should not be criminalized for it.
I humbly nominate Dee for the national task force. Now more than ever, we need "Princess Pupusas" who are generous with their story and spirit when the world has rejected them. While so many like Dee are forced to survive in the shadows, we can be guided by her grace and struggle as we battle for the soul of this nation and build back a better America for everyone.
Source link