US
Opinion: GOP attacks on Warnock echo a disgraceful tradition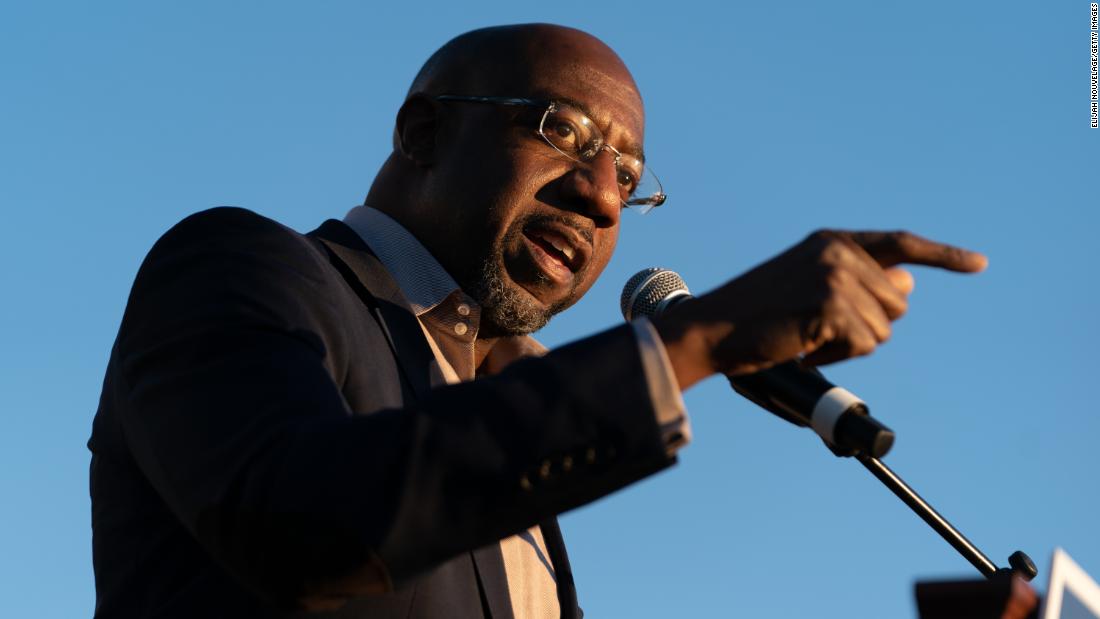 That, to put it mildly, is not the portrait of Warnock — a Democrat best known for serving as the spiritual leader of the church once led by Dr. Martin Luther King Jr. — that his Republican opponents are trying to paint in the runup to our state's runoff elections.
Republican Sen. Kelly Loeffler, a practicing Catholic, continually describes Warnock as a "
radical liberal
" — one whose views are far too extreme for a conservative-leaning state like Georgia. She and her supporters are
using misleading snippets
of some of Warnock's sermons in their campaign ads, even though she was among several Republicans
who said
religious attacks during Justice Amy Coney Barrett's Supreme Court confirmation process were "disgusting."
We're not naive about the merciless nature of politics, especially when it comes to an election that can decide control of the US Senate — and the course of the first two years of Joe Biden's presidency. But as faith leaders who know Warnock, we can't allow the attacks on his beliefs to go unchallenged. The attacks on his faith are really attacks on the prophetic Black church tradition embodied by King and the Ebenezer Baptist Church. Almost every line of attack against Warnock could have been just as easily directed against King — and often was.
As religious leaders, we can't help but notice that Loeffler did not attack the faith of her Republican primary opponent, Rep. Doug Collins — who, like Warnock, is
also a pastor.
Loeffler
even spoke
from the pulpit at Ebenezer on January 20 of this year — ostensibly to honor King's legacy. Now, she's attacking Warnock for his faith, which raises an obvious question — why?
Those last words are the tell. Collins is attacking not just Warnock, but also the church where King made his name — and an institution that has been a powerful force in the Black prophetic tradition since 1886.
Those attacks reflect the vital role Black churches played in the rise of the civil rights movement. At Ebenezer Baptist and at countless other Black churches, clergymen and women shared Biblical lessons about God's mercy, God's righteousness and God's special love for those who are poor and marginalized. They envisioned a world in which justice and mercy are experienced on earth, not only in heaven. They acted on that belief through protests and other acts of non-violence. They bled for those beliefs. And, in far too many cases, including that of King, they died for them, too.
Those stirring calls to social and racial justice have even greater resonance in 2020, a year shaped by the explosive growth of the Black Lives Matter movement and White America's belated — and halting — steps towards greater racial reckoning, equity and justice.
It's a teaching that Loeffler, Collins and others who claim to speak for God should remember — and that can and should be a source of potential common ground at a moment of deep division.
Like King, Warnock represents a centuries-old tradition that mixes deep love for America with an unrelenting opposition to all forms of oppression and an unflagging effort to improve the lives of the poorest and most vulnerable, regardless of their race. White conservative Christians don't own religion in the South or have the right to decide what's an acceptable way of practicing it. And, in January, we hope voters of good faiths cast votes that remind Loeffler and her allies of that.