US
Joe Biden's legislative priorities: Gun control and five other issues fight to move forward in Congress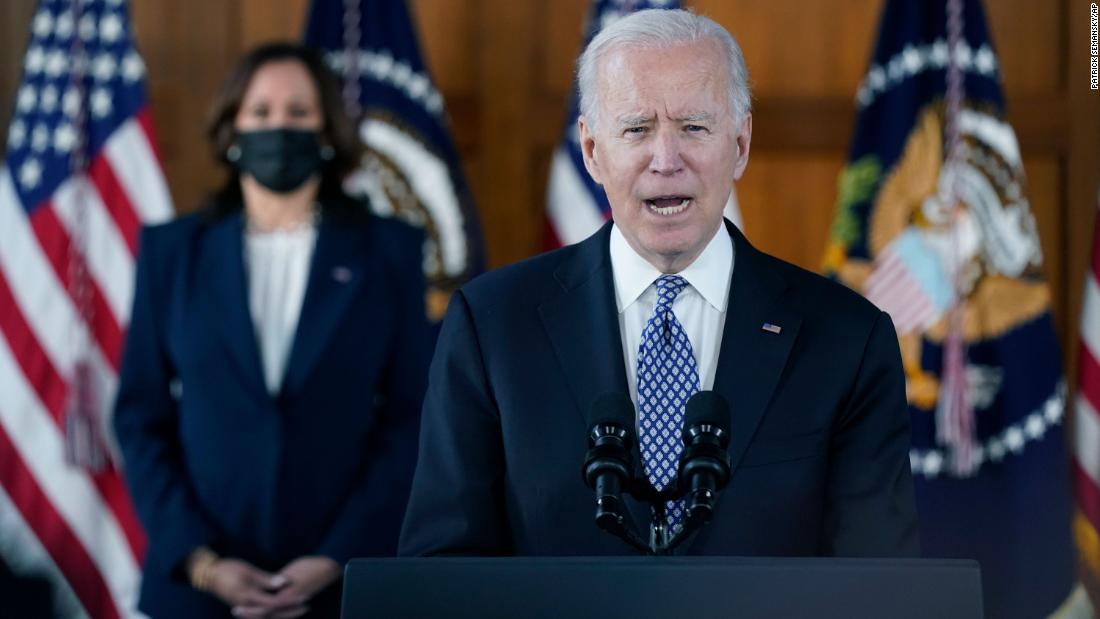 The understanding was that every other priority: guns, immigration, infrastructure, climate and voting rights could wait on Capitol Hill. Lawmakers were fully on-board, redirecting plans so that nothing would distract from a unified message.
But, the quiet part of that equation was that passing anything other than the Covid relief bill was always going to be a major slog. Now, more than halfway through Biden's first 100 days, interests are competing in what should come next, what is possible and where the party goes from here. Members are beginning to roll out their long-awaited plans and the legislative agenda suddenly feels like it could go in several direction.
But the reality is that the party is still extremely limited by both
the rules of the Senate and the members there
in what it can do. The focus right now is on infrastructure and what to do about China on the hill. While Democrats have been waiting for four years for this moment, while they've been promising communities across the country the kind of change that comes along once in a generation on immigration, on guns and on voting rights, Congress is not equipped right now to support the kind of Democratic shift that perhaps progressives and voters thought they could get when Democrats won control of the House, Senate and White House.
What's next
The next legislative agenda item that the White House has bought into is passing a bipartisan bill to rein in China's influence and impact on the US economy. That effort certainly isn't on Democratic voters' list of desires. It probably doesn't crack the top 10, but it does give the administration an opportunity to reset the table with Republicans, build something bipartisan and perhaps create some momentum to begin conversations with Republicans on infrastructure. This bill is about building relationships, and if Republicans can't get there, Democrats are also happy to have it as a legislative legacy item they can use when Republicans accuse them of being soft on China.
Infrastructure
Guns
Right now, Schumer has pledged to bring the House's background check bill to the floor. It required background checks on everything. It was universal. That does not have the votes.
Immigration
Filibuster
Manchin isn't the only one. Yes, some members are opening the door in ways we haven't seen. And yes, a few major defeats could force the issue to a place where we haven't been before. But, we aren't there yet. And just because Manchin is the only member talking about not wanting to abandon the 60-vote threshold, doesn't mean he's the only one. There are likely plenty of others.
Minimum wage
Later Tuesday, members of that group will meet to discuss what kind of minimum wage they could get behind. There are a myriad of ideas being floated from regional minimum wages that would take the economic conditions of a state into account before assigning a minimum wage to simply smaller dollar increases. The point is that raising the minimum wage isn't off the table, it just would have to be a smaller number to actually pass and garner some Republican votes.
Source link