US
Almost all United employees complied with the vaccine mandate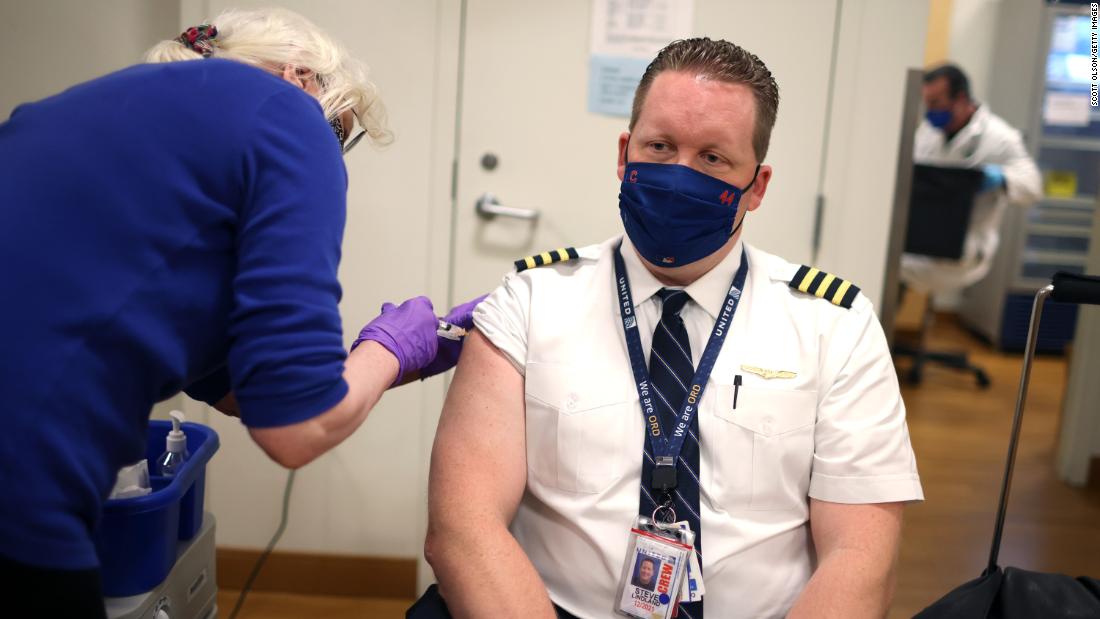 "Our rationale for requiring the vaccine for all United's US-based employees was simple — to keep our people safe," said United CEO Scott Kirby in a letter sent to United employees, which was also released to the media. "The truth is this: everyone is safer when everyone is vaccinated, and vaccine requirements work."
Some of the 593 employees who have not yet complied with the requirement could still be kept on staff if they have received the vaccine or started the vaccine process and had not forwarded proof to the airline.
Some employers are concerned that mandating their staff get a vaccine could lead
people to quit their jobs
during a
very tight labor market
. But the jobs at United, almost all of which are covered by union contracts, are apparently attractive enough for even vaccine-hesitant employees to get vaccinated.
"I don't think [mandating vaccination for] air travel on its own will drive a huge increase in vaccination rates," Kirby told CNN earlier this month. "I think this employer mandate will drive a really big increase." He said he was concerned passenger mandates risked "creating friction in airports, friction in subways, friction across the board."
Source link