Health
The Best Headphones for Every Runner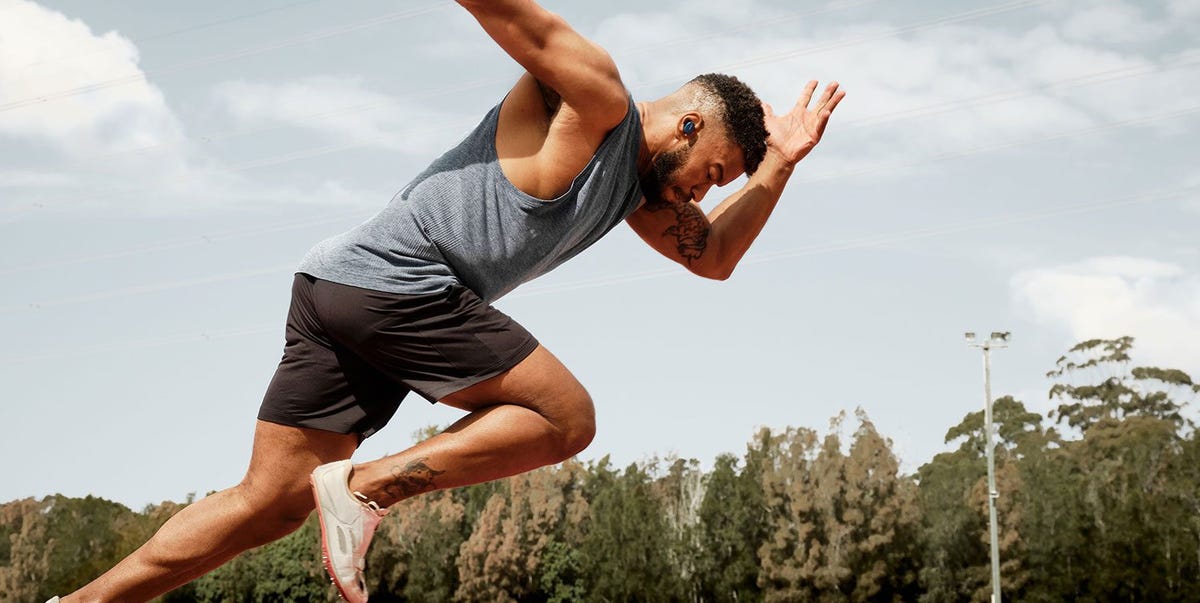 • Battery life: 9 hours, 24 hours with charging case
• Dual microphones
• Noise isolation
• Water resistance: IPX4 Rating  
No drumroll here. We're coming in hot with the winner of the all-around best running headphones.  You can sprint, leap, and even flip, and these babies will stay put, pumping out consistent sound you'll love. They last for 9 hours on a single charge with an additional 15 hours in their carrying case.
You'll get expansive, best-in-class listening (let's be honest, Dr. Dre wouldn't steer you wrong) and the same seamless iPhone connection as you would with regular AirPods. They come with an IPX4 rating, which translates to splash proof and weather resistant (just don't submerge them entirely). The low profile and lightweight design fits most ear types without falling off or causing any pain, even on longer runs. With over-ear headphones, a common complaint is that they weigh down your ears over time, but these are too light for that to happen.
Plus, you can pick from a wide array of colors to express your personality. If you're one to claim that AirPods never feel quite right in your ears, but love the ease of connectivity in them, these are for you. 
"I've trained for six marathons and counting, which has meant many, many hours of running alone, and a graveyard of worn-out earbuds. The Powerbeats Pros are the only workout headphones that have stood up to all the sweat and punishment of those long runs and kept right on going. The generous battery life, impeccable sound quality, and super-secure, over-ear design also makes them great for just wearing around the house or doing errands." – Mike Darling, Executive Editor
"The true wireless earbud revolution has been terrific for fitness overall. But no pair matches the ear security and confidence delivered by the Powerbeats Pros, which let me comfortably do Superman pushups, power cleans, headstands, and sprints with ease."–Ebenezer Samuel, C.S.C.S., Fitness Director
Source link