Health
The 15 Most Popular Timex Watches of 2020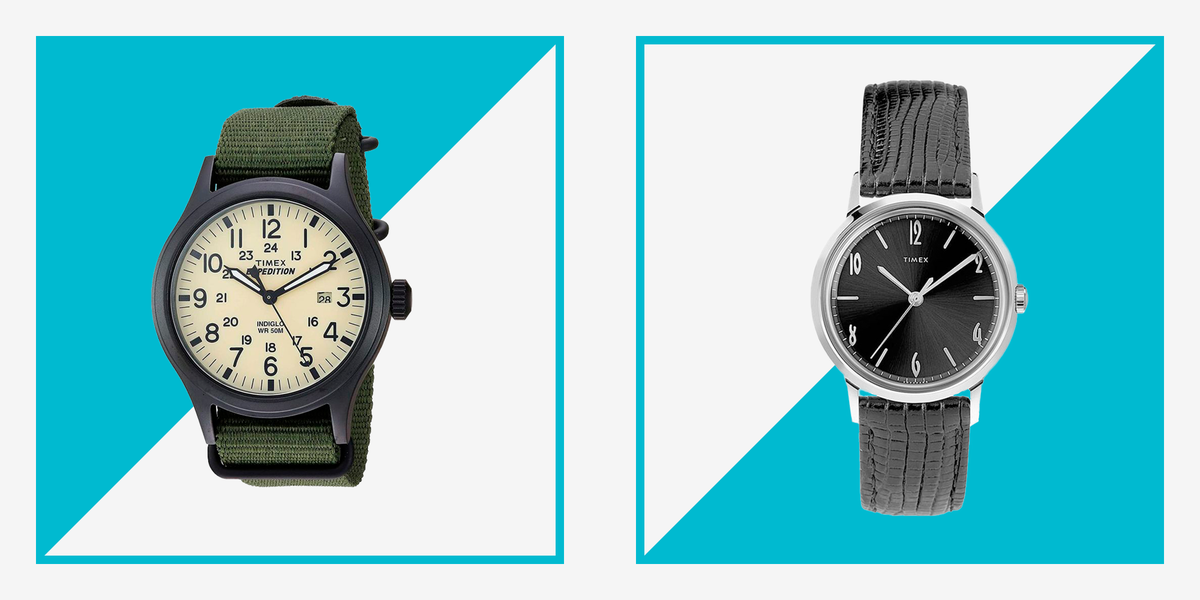 When it comes to watches, few brands have endured and prevailed quite like Timex. The company is arguably the most successful American watch manufacturer, thanks to their rich history that is laced with innovation, durability, style, and most famously, affordability. Since the introduction of their Yankee pocket watch that cost a single dollar at the turn of the 20th century, the brand has found their sweet spot by creating luxurious-looking watches that can compete with their European counterparts, and cost a fraction of the price.
Today, Timex is still at the top of their game. The brand has managed to find success across a multitude of demographics, and is widely regarded as the go-to American company for watches by novices and experts alike. What sets Timex apart from their competitors, such as Fossil and Casio, is the quality and the enduring style that a Timex possesses. While their competitors offer higher-end options, they generally come with a larger price tag, and still lack the durability and functionality of a Timex.
At this point, you may be asking yourself questions like: How are Timex watches so cheap? How are Timex watches such good quality? How do Timex watches last? And while producing in larger numbers, innovating systems to do away with unnecessary parts, and not over inflating prices all contribute to their rare position in the market, at the end of the day, they prove that a high-quality, stylish acdessory without all the fuss simply speaks for itself.
Below, we've rounded up 15 best Timex watches of 2020 to help encourage you to step up your style game, without breaking the bank.
Advertisement – Continue Reading Below
Timex 38mm Weekender Watch
Don't let the name of Timex's classic Weekender watch fool you. This sharp timepiece looks just as good with a freshly pressed suit as it does with your best weekend wear.
Timex Weekender Chronograph Watch 40mm
This larger version of Timex's classic Weekender watch also serves as a dressed up version. The rugged brown leather strap helps balance out a sleek navy face, creating a watch that looks perfect with jeans and a blazer.
Timex Full Size Ironman Endure Watch
Famous for being the world's first sports watch, the Timex Ironman is in a league of its own. Beloved by athletes around the world, the Ironman allows you to have a stopwatch, lap-counter, day calendar, and multiple alarms to help tackle those early training sessions in style.
Timex Men's Expedition Scout 40 Watch
amazon.com
This watch is the perfect starter for those new to the world of timepieces. The simple strap and minimal face create the perfect canvas for an everyday outfit.
MS1 Maritime Sport Watch
Inspired by the sea, this nautical piece of wristwear lends a polished and pristine quality to your attire. Perfect for summer, this watch looks just as good on a beach as it does sipping a G&T at sunset.
Marlin Hand-Wound Leather Strap Watch
Timex's iconic Marlin style is inspired by the era that it was initially released in. The slightly-smaller face, intricate numerals, and rich texture nod to the dapper gentleman of the 60's, while providing a modern polish to any formal look.
Marlin Automatic 40mm Watch
This version of the Marlin plays off the same era as it's brother with a super sleek all over appearance. The bracelet style adds a bit of sportiness and texture to make it feel more modern. Wear it with any suit or a sleek all-black ensemble to impress.
Timex T80 40mm Watch
This T80 feels particularly relevant for today's tech-savvy world, while also serving as a throwback to the more-is-more decade. Wear this and we guarantee you will get  compliments and chuckles from both your friends and those who sported one the first time around. After all, fashion is cyclical.
Timex Easy Reader Day Date Leather Strap Watch
It doesn't get more simple or special than Timex's Easy Reader. This cult-classic is a watch that you can truly wear to any formal, casual, or anything in between event. Our advice? Wear it with your favorite looks to elevate them to levels you didn't even know existed.
The Greats x Timex
Timex is also known for their awesome collaborations. Their recently launched initiative with The Greats spurred this super-sleek, all-black creation whose aqua and orange accents make it one of the coolest Timex watches we have seen in sometime. Perfect for the gym or to add a dose of cool to your everyday, we can't take our eyes off this prize.
Timex Military Men's Allied Watch
Sometimes, it's best to let your watch do the talking. This chronograph is not only the best Timex military watch, but the bright orange band also serves as a bold indicator of confidence and style. While the vibrant color may intimidate some, those who pull it off best will simply pair it with anything they please.
Fairfield Chronograph Leather Strap Watch
When in doubt, one can never go wrong with a tonal look. It always feels put together and you never have to worry about matching. Same goes for this super-cool monochromatic brown watch with mixed metal hardware.
Ironman R300 GPS Watch
Timex recently turned their famous digital Ironman style into a smartwatch. Behold, the IronmanR300 GPS Watch, complete with 24/7 activity tracking, heart monitor, touch screen interface, and phone synching capabilities. What more could the modern man ask for?
Q Timex ReIssue Black Dial Bracelet Watch
As an update to their original quartz-movement mechanism, the brand recently reissued their Q Timex style with pops of color to add a playful nod to the watch's iconic features, including a rotating bezel, woven stainless bracelet, domed acrylic crystal, and functional battery hatch. After all, why fix something that was never broken?
Timex x Todd Snyder Colorblock Milano Watch
Another fashion-famous collaboration is Timex's ongoing partnership with Todd Snyder that continues to produce both luxuriously masculine and colorful creations alike. This take on the brand's Milano watch is a rarity that manages to achieve both. The mod shapes and colors are polished off with mixed metals and a rugged brown leather strap to create one of the most interesting watches in recent memory.
This content is created and maintained by a third party, and imported onto this page to help users provide their email addresses. You may be able to find more information about this and similar content at piano.io
Advertisement – Continue Reading Below
Source link