Health
I Used to Have a Medicine Cabinet Full of Different Deodorants—Now I Just Use One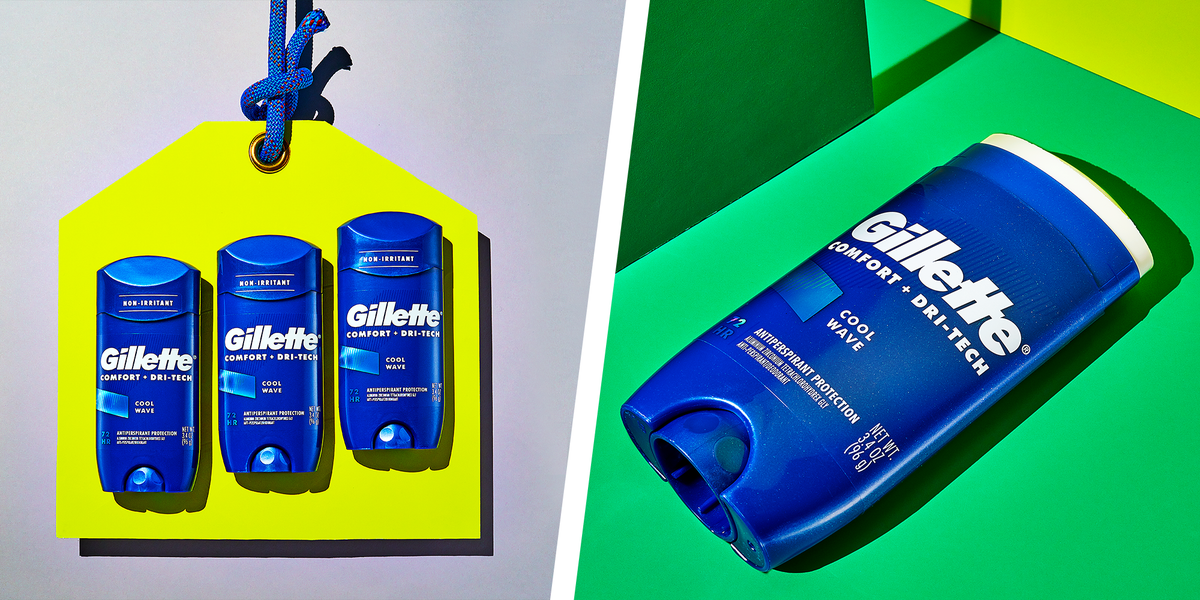 Welcome to MH Certified, where Men's Health puts its stamp of approval on the best products you need to look, feel, and live better than ever before.
Gillette Invisible Solid offers up to 72 hours of sweat protection.
It is easy on your skin, with a dermatologist-recommended moisturizing ingredient that's extra gentle.
---
Ahh, sweat. As fitness director of Men's Health, I have a good relationship with the stuff. At least once a day, sometimes more often than that, I wind up drenched in sweat, either because I've had a crushing workout, or a workout video shoot. I'm OK with that.
What I'm not OK with is what could very easily happen after my post-workout shower: I pop on deodorant and minutes later start feeling the telltale dryness, chaffing, and irritation that I often associate with deodorant that "works."
For years, I was so scared of this feeling that I just didn't wear deodorant (yes, really). But recently, I found a different solution: Gillette's Invisible Solid. This is a badass deodorant that's built for my lifestyle, offering the sweat protection I need without the worry of irritation.
It Delivers Serious Sweat Protection
As comfortable as I am sweating in the gym, when I'm not working out I don't want to have to worry about sweating through my clothes, whether I'm on a hot subway car in the sweltering summer or baking in an over-heated office conference room in the winter.
And without Gillette's Invisible Solid, yes, I'd occasionally see the all too familiar armpit stains on my shirt. On days I've worn Gillette, though, the Dri-Tech technology blocks that sweat. At the moment, as I type this, my forehead has a few beads of sweat on it. My armpits, however, feel clean and dry 10 hours after first application. That's more than enough to get me through the workday — and Gillette can sweat-protect me for up to 72 hours, too. (Not that I'll need that. I'll be back in the gym soon enough.) Plus, I like that I get this protection without an overwhelming scent; it's refreshing — just enough to keep the odor out, not enough to let everyone know what I'm wearing.
I Sometimes Forget I'm Wearing Gillette's Invisible Solid Deodorant—In a Good Way.
The icing on the cake to all this protection: I don't even have to think about it. Gillette's Invisible Solid is super-easy on my body. It's made with a dermatologist-recommended moisturizing agent that rubs on smooth, feels gentle, and leaves my skin soft and hydrated. In fact, the Cool Wave scent has been clinically proven to be as gentle as water.
The result: I keep forgetting I'm wearing it. And what could be better than that?
This content is created and maintained by a third party, and imported onto this page to help users provide their email addresses. You may be able to find more information about this and similar content at piano.io
Source link