Health
8 Stylish Activewear Pieces To Gift This Holiday Season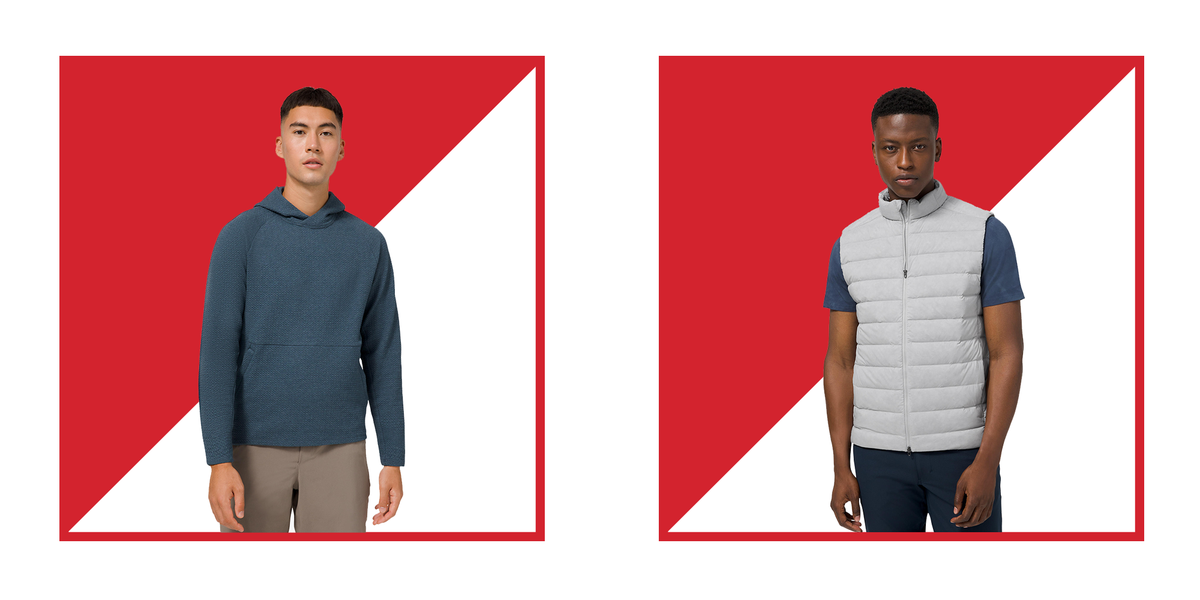 The holiday season is one of indulgence—a cookie here, a second (third?) glass of eggnog there—but don't let that distract from big picture fitness and health goals. One way to stay committed, inspired, and ready to conquer workouts throughout the holidays and into the new year is to have gear that's as functional as it is stylish. This year, gift the person looking to enhance their athletic prowess with high-quality activewear pieces that'll leave them looking good while being on the move—whether it's from doing deadlifts or getting those steps in while running errands around town.
Down For It All Hoodie
Exercising outside in the cold isn't always ideal, but it may be your only option right now (we miss you gyms!). This jacket, however, will help. It's stuffed with down (for warmth), water-repellant (for bone-biting winds), has reflective details (for visibility), and underarm gussets (so you can really move). It's also slim-fitting and comes in a range of sleek colors (navy, black, and rust), making it a versatile option for pairing with sportswear or your favorite smart casual fit. 
Surge Warm 1/2 Zip
This mid-weight layer is breathable, stretchy, and provides warmth for when you're starting a run, but wicks sweat away from the body when things get a little more intense. Little details really make this guy indispensable, like thumb holes and a small, zippered pocket for your keys. 
Surge Jogger
With its slim, tapered silhouette, these pants will help optimize your cold weather runs. Everything here is about making cardio feel comfy, from the adjustable waistband to the zippered cuffs, to the lightweight, moisture-wicking nylon fabric (that also happens to be 100% recycled). Adjustable inseams mean they will go with any pair of sneakers you prefer, and reflective details mean you can feel confident running even post-sundown.
At Ease Hoodie
While this jacket features plenty of the performance details you'd expect—naturally breathable four-way stretch fabric, interior zippered pockets, gusseted underarm seams—the real standout here is the way the textured weave, raglan sleeve, and subtle color makes this super stylish. It's a pick that would look great post-yoga or, well, for lounging on the couch.  
Navigation Stretch Down Vest
This vest boasts insulated, ThermoChannel technology to trap in heat, a windproof and water-repellent construction, and a cinched hem (which means no gust of wind is gonna shake you, whether you're on a trail or commuting to work). Oh, and it's slim, elegant shape means you can easily layer it on over a button-up and under some more hefty outerwear and still look great. 
Always In Motion Boxers
To be frank, nothing is more important than your base layer—a technical term that roughly translates to underwear. And these boxers are specifically designed with your workout in mind, meaning they're made from stretchy, quick-drying, breathable fabric that has just enough lycra so that it stays close to the body and still maintains its shape. 
Pace Breaker Short 7″ Liner
From running to lifting to yoga, these shorts go the distance with you. The reason? The lightweight, four-way-stretch fabric, the zippered pockets to hold your essentials, and an interior liner that was designed for optimal support as you move. They come in three lengths, to accommodate anyone's personal style preference, are cut to give your thighs maximum mobility, and are quick-drying to prevent any musty smells. 
5 Year Basic Long Sleeve Henley
Versatile, stylish, and comfortable to boot, this shirt isn't technically for workouts, but no one's going to stop you if you toss it on before you head to the gym or after a hardcore session. Made from a super-soft cotton blend in a classic fit (the perfect mix between slim and regular cut) it comes in a roster of colors and has a great button-neck detail. 
This content is created and maintained by a third party, and imported onto this page to help users provide their email addresses. You may be able to find more information about this and similar content at piano.io
Source link