Health
25 'Homing From Work' Essentials to Help You Crush Returning to the Office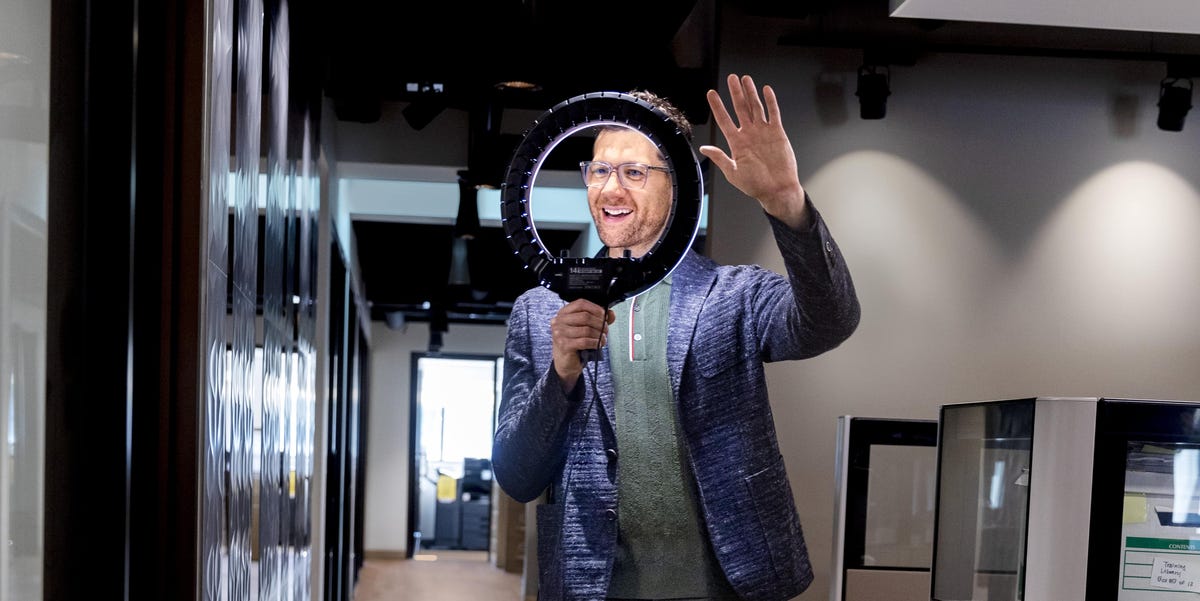 THE RIGHT CLOTHES, grub, and gear can help you perform your best. Heck, that's a huge reason why those of us who spent the last year-and-change working from home liked working from home. You could wear whatever you wanted to wear, trick out your space with gadgets galore, and not have to worry about lugging your stuff to and from the office on your commute. But just because you're preparing to return to office life doesn't mean you need to leave all the habits, hacks, and hardware you've accrued behind. You managed to adjust and work from home. Now it's time for another adjustment: "homing from work."
That's why our editors put their heads together to recommend the latest and greatest products to not only help you handle this transition, but crush it. Want to dress sharp, but stay comfortable? We've got the workwear wardrobe overhaul tips you need. Haven't shaved or cut your hair since 2020? We've got a few no-fuss grooming ideas to ensure you look and smell great. Top it all off with some productivity-enhancing tech and you'll never want to Zoom again (and you'll probably have to, so let's just optimize that, too.)
Maybe you're dreading the return to the office or maybe you can't wait to go back or maybe you never really left. No matter how you're feeling, these homing-from-work essentials will help you take whatever's next in stride.
Theragun Wave Duo Vibration Roller
"Sitting is awful for our health, and IT bands get tight," says MH advisor Drew Ramsey, Ph.D. Whenever you need a break, three to five minutes on this Bluetooth-connected roller with five different vibration levels can fix that.
Ember Mug²
This app-controlled mug has a warming system that keeps your beverage at your chosen temperature. So you'll never have to slurp cold coffee again.
Cushion Lab Back Relief Lumbar Pillow
This easily packable pad relieves back pressure and supports your posture in any seat, from the office to your car or sofa.
Victure Wi-Fi Camera
Relax and keep an eye on your pandemic pup's home life with this 360 degree camera featuring two-way audio, noise and motion detection, and night vision.
Unbound Merino Wool Crew Neck T-Shirt
This shirt's cut is flattering and forgiving for every body type, with natural breathability. Works as an undershirt or on its own if the office heats up.
Always In Motion Boxer 5″
Lululemon
lululemon.com
$28.00
Essentials Mid Calf Sock
These are durable enough for the gym and will still look smart with loafers. Whatever the occasion, you can expect to have extra cushioning for support and a dash of style.
Vuori Stretch Chinos
These smart stretch pants are polished and professional enough for an office but feel like sweatpants. They're also moisture wicking, so they'll stay clean no matter what you spill on them.
Todd Snyder Sweater Polo
This soft, long-sleeved knit cotton sweater has a stylish collar to immediately elevate your look, yet it feels as if you're wearing a pj shirt.
Canali Sport Jacket
A blazer instantly dresses up your appearance. This sport jacket has knit fabric and an unconstructed lining, for stretch and flexibility, so it's as cozy as your favorite sweatshirt.
Rothy's The RS01 Sneaker
Dressed-up sneakers that are simple, sleek, and neutral can easily replace lace-up oxfords. What's extra sweet about these is that they're as comfortable as a pair of slippers.
Styling Cream
Have long hair now? Shape and control your mane with a styling cream. It gives you structure, hold, and flow.
Jack Black Beard Oil
Became a beard guy? Smooth your scruff by working beard oil through your whiskers and into the skin below.
Panasonic Precision Power Beard, Mustache and Hair Trimmer
Grew a beard, but now you're over it? First, trim it to stubble. You'll see your face again and reduce irritation
when you shave it off.
Oribe Silverati Illuminating Pomade
Gone grey? Lean into the distinguished salt-and-pepper look with a gray-highlighting pomade.
HETIME Revitalizing & Hydrating Face Mask
Skin looking a little tired? Perk it up with a sheet mask to exfoliate and hydrate.
Jillian Dempsey Roomie
jilliandempsey.com
$34.00
DIY buzz growing out? If your head looks like a fuzzy helmet, smooth some pomade on to add shine and texture.
LUME CUBE Video Conference Lighting Kit
This compact light with an extended run time packs up as easily as it clips onto the top of your computer screen. Casts warm or cool light as it charges.
AFROG Multifunctional LED Desk Lamp with Wireless Charger, USB Charging Port, 5 Lighting Modes,5 Brightness Levels, Sensitive Control, 30/60 min Auto Timer, Eye-Caring Office Lamp with Adapter
This easily adjustable, foldable light has different hues and brightness levels to save your eyes and help you focus, and it doubles as a pop-up spotlight. Plus, it has a built-in wireless phone-charging pad.
QIAYA Selfie LED Ring Light
Pocket-sized, drop-proof, rechargeable, and brightness adjustable—aka the perfect portable ring light.
Dracast Halo Plus Series LED100 Bicolor Compact Foldable Ring Light and Mini Stand Kit
Dracast
amazon.com
$69.00
Offering stage-light quality, this circular, dimmable, touch-sensitive unit folds up between uses and fits right into a travel bag.
Sony WH-1000XM4
You're paying for high-tech noise cancellation, plus smart features like speak-to-chat technology and adaptive sound control. All with enough battery life for a full day of work.
Embrava Blynclight
This beacon syncs with Microsoft Teams, Zoom, and Slack to show if you're on a call or in a virtual meeting. Or just use it as an obvious "do not disturb" signal.
Amazon Echo Frames
These smart glasses have a blue-light filter to reduce eyestrain, so you can focus on your screen longer, and audio capabilities that'll let you take a call without messing with a headset.
Noisli App
Career coach Stacey Staaterman suggests white noise to tune out distractions. She likes Noisli because its natural sounds (river, rain, wind) increase engagement and productivity.
This content is created and maintained by a third party, and imported onto this page to help users provide their email addresses. You may be able to find more information about this and similar content at piano.io
Source link