Health
20 Bondage Sex Toys for Kinky Couples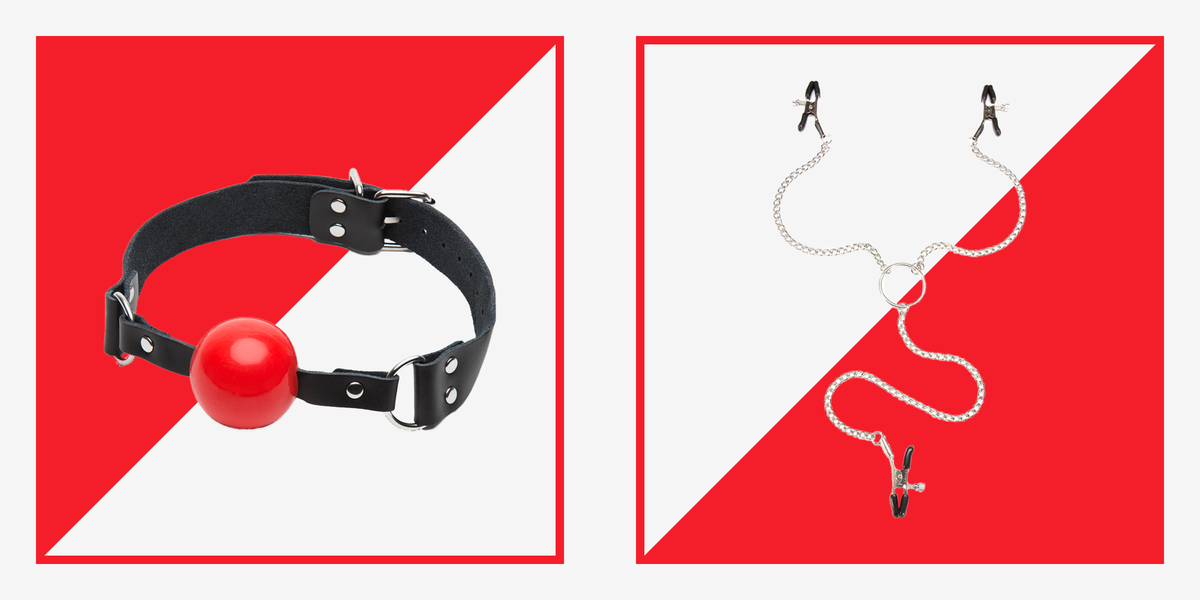 We already have our list of the best sex toys for couples, but some of you kinky folks might want some sex toys that are a little more…how should I put this…extreme. A cock ring maybe a little too basic for you. But a cock ring that shocks your penis? Alright, now we have your attention.
These bondage toy recommendations are for partners who enjoy BDSM in the bedroom—or are curious about trying it out. (The recommendations on this list range from paddles to anal hooks, so no matter your experience level, there's something here for you.)
BDSM (short for Bondage, Discipline, Sadism, and Masochism) is an umbrella term for numerous sexual practices. It typically includes elements of roleplaying, dominance, submission, and other related interpersonal dynamics; oftentimes, impact play—such as whipping, spanking, and hair-pulling—is involved. While BDSM practitioners can use regular sex toys, such as dildos and butt plugs, there are also bondage toys that specifically cater to their needs. These bondage sex toys include restraints, blindfolds, ball gags, chastity devices, floggers, nipple clamps, and so much more.
And even if you don't consider yourself someone who's "into" BDSM, you can still incorporate any of these devices into your sex life to spice things up from time to time. With that said, here are 20 of our favorite bondage sex toys.
Advertisement – Continue Reading Below
1
Gag Lips
You can imagine my surprise when I learned that these gag lips are marketed as "anti-wrinkling muscle tighteners." I'm sorry, but no. They are for giving blowjobs and only for giving blowjobs. 
2
Medium Anal Hook
Alright, so if you've never seen someone use an anal hook, I recommend you quickly search for it on Pornhub. These hooks go inside your anus, and then typically connect to a harness (or another part of your body) using rope. Obviously, it's not for beginners.  
3
Electrosex Cock Ring
An ordinary cock ring or even one that vibrates? Not kinky at all. But one that actually shocks your penis? Yes, that is kinky. (Obviously, please use safely and read our article on electro-stimulation before trying it out.) 
4
Adjustable Nipple and Clit Clamps
Bondage Boutique
lovehoney.com
$19.99
These aren't just nipple clamps—they connect to the clitoris, as well.  With these, the euphoric pain rushes through your partner's body.
5
Collar With Nipple Clamps
Lovehoney BASICS
lovehoney.com
$12.99
These nipple clamps are more gender-neutral, and they come with a collar attached. Who's a good boy? 
6
Motorbunny Original
Now a Motorbunny isn't inherently kinky, and it doesn't have anything to do with BDSM per se, but when you or your partner ride this bad boy on one of the high vibrations, you will feel like your insides are exploding, but in a good way. 
7
Silicone Ball Gag
Boutique
lovehoney.com
$19.99
9
Stainless Steel Wartenberg Pinwheel
Bondage Boutique
lovehoney.com
$12.99
The pinwheel provides a prickly sensation. Use it to cause a light, ticklish tingle—or more intense pain. (Pro tip: Have your partner run it down your erect penis.) 
10
Rubber Long Latex Fisting Mitten
Renegade Rubber
lovehoney.com
$19.99
You can fist or get fisted without gloves, but it's often sexier, safer, and more sanitary to use them. Besides, the latex is hot. 
11
Deluxe Fetish Sex Swing
Bondage Boutique
lovehoney.com
$99.99
While on the cheaper side for a sex swing, this one still is highly rated on Lovehoney. It's great for couples who don't have a ton of space in their home.
12
Silicone Stretchy Weighted Cock Ring
Colt
lovehoney.com
$16.99
It's like doing a weighted pull-up…only with your junk. 
13
Faux Leather XOXO Spanking Paddle
Sex & Mischief
lovehoney.com
$19.99
A sleek and sexy paddle for when you or your partner's been naughty. The faux leather actually feels very nice when smacked against your skin. 
14
Thick 20-Inch Leather Flogger
DOMINIX
lovehoney.com
$44.99
If you don't like a "thuddy" pain, and prefer a sharper, more piercing sensation, this flogger is for you. (Pro tip: When you flog, it's all in the wrist.)
15
Pink Male Chastity Cage Kit
CB Chastity Devices
lovehoney.com
$149.99
For those who are only allowed to orgasm when their master says they can.
16
Stainless Steel Locking Chastity Cage
Master Series
lovehoney.com
$124.99
For those with penises who don't like pink—but then again, your dom is probably the one choosing your chastity device.
17
Rubber Girl Latex Spanking Panties
Rubber Girl Latex
lovehoney.com
$19.99
There's something about latex that just screams BDSM. Have your partner wear these panties as you spank them. 
18
Master Mega Bondage Kit
Lovehoney
lovehoney.com
$124.99
A great kit that has everything a BDSM newbie could want: cuffs, restraints, a blindfold, ball gag, and more. 
19
Take Control Bondage Kit
Lovehoney
lovehoney.com
$99.99
This bondage kit is ideal for couples who are interested in BDSM and pegging. (Make sure to read our tips on how to bottom before getting pegged!) 
20
Dominant Dream Bondage Kit
Bondage Boutique
lovehoney.com
$84.99
Here's a BDSM set for beginners who just want the basics. It includes restraints, a ball gag, flogger, and eye mask.  
This content is created and maintained by a third party, and imported onto this page to help users provide their email addresses. You may be able to find more information about this and similar content at piano.io
Advertisement – Continue Reading Below
Source link