Fashion
Under-$20 Stocking Stuffers for Your Beauty-Obsessed Friend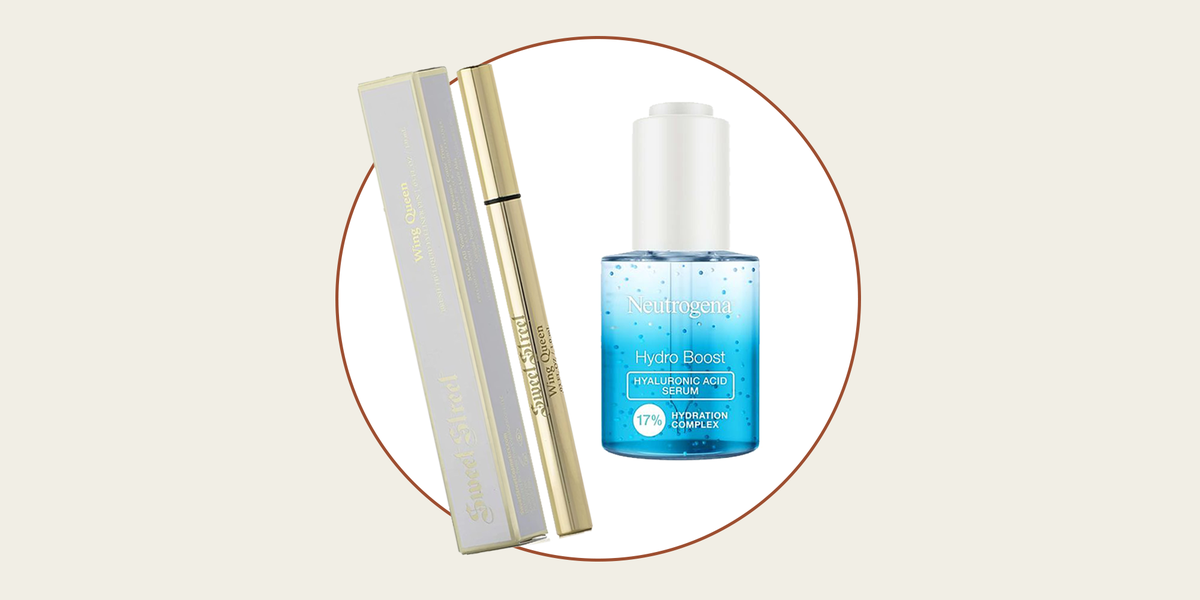 Beauty loot is a surefire crowd-pleaser around the holidays, but when you're shopping for that one friend who speaks makeup as a second language, your task becomes a bit more intimidating. You know the type: they never sign on to a video call without a full face, and they've got the lowdown on the most obscure skincare trends before the hashtags hit your social feed. But finding the perfect present for your fave beauty connoisseur doesn't have to mean emptying your wallet. We've rounded up some of the best beauty stocking stuffers you can buy right now, all in the budget-saving bracket of $20 and under.
1
Hydro Boost Hyaluronic Acid Serum
Neutrogena
neutrogena.com
$23.99
Dry winter weather can seriously impact your prospects for a dewy glow. The secret weapon? Hydration, hydration, hydration. Neutrogena's lightweight serum contains skin-quenching humectants like glycerin and hyaluronic acid that work together to penetrate nine layers of skin with intense moisture. Fun fact: hyaluronic acid molecules come in different sizes, which increases its effectiveness—the larger sized molecules sit on the skin's surface to draw moisture in, while the smaller sized molecules travel deeper to deliver internal hydration. Bam: you've got skin that's instantly glowing, hydrated, and an ideal base for makeup. 
2
Wing Queen Eyeliner
Sweet Street
sweetstreetcosmetics.com
$20.00
You know that old saying, "the pen is mightier than the sword?" We're pretty sure they were talking about Sweet Street's Wing Queen Eyeliner. Equipped with a precision tip and sophisticated blacker-than-black liquid, a single stroke of the applicator delivers an uber-sharp cat eye that won't budge in the face of wind, rain, or even that one cry-fest holiday film you can't quit. Gone are the days of mismatched wings and odd gaps above your lash line—the ultra-fine brush strikes a balance between firmness and flexibility, so even liquid liner novices will have the control to create a red-carpet worthy swoop in a single stroke.
3
The Sweet Pinks Eyeshadow Palette
Juvia's Place
juviasplace.com
$10.00
Featuring a bona fide rainbow of pinks, from sparkly ballet blush to rich fuschia, this palette will leave its owner feeling positively rosy. Go bold with its electric hues and dramatic shimmery shades, or blend its more subtle mattes for a romantic, understated effect. Thanks to the soft, velvety texture of each color, you won't need a heavy hand to make a massive impression.
4
Mini Juicy All The Way Lip Jelly Set
Tower 28 Beauty
sephora.com
$15.00
One Tower 28 Jelly Lipgloss is good…but four is even better. These tiny-yet-mighty tubes deliver the vinyl finish you'd expect from your shiniest gloss, minus the sticky texture. The jellies are also packed with nourishing ingredients like raspberry seed and apricot kernel oils that help to boost hydration, and the compact size travels well even in a tiny clutch or sweatpants pocket.
5
Rose Gold Glow Mini Chocolate Palette
I Heart Revolution
ulta.com
$8.00
This gilded palette leaves your skin looking as delicious as its chocolate bar-shaped mold. The dynamic duo of smooth, buttery powders glides over your skin to impart a glow so intense, haters will swear you're using a filter. The iridescent baby pink and pale gold shades flatter every skin tone, and while each hue is stunning solo, they serve a dramatic, multidimensional shine when layered.
This content is created and maintained by a third party, and imported onto this page to help users provide their email addresses. You may be able to find more information about this and similar content at piano.io
Source link