Fashion
Sagittarius Weekly Horoscope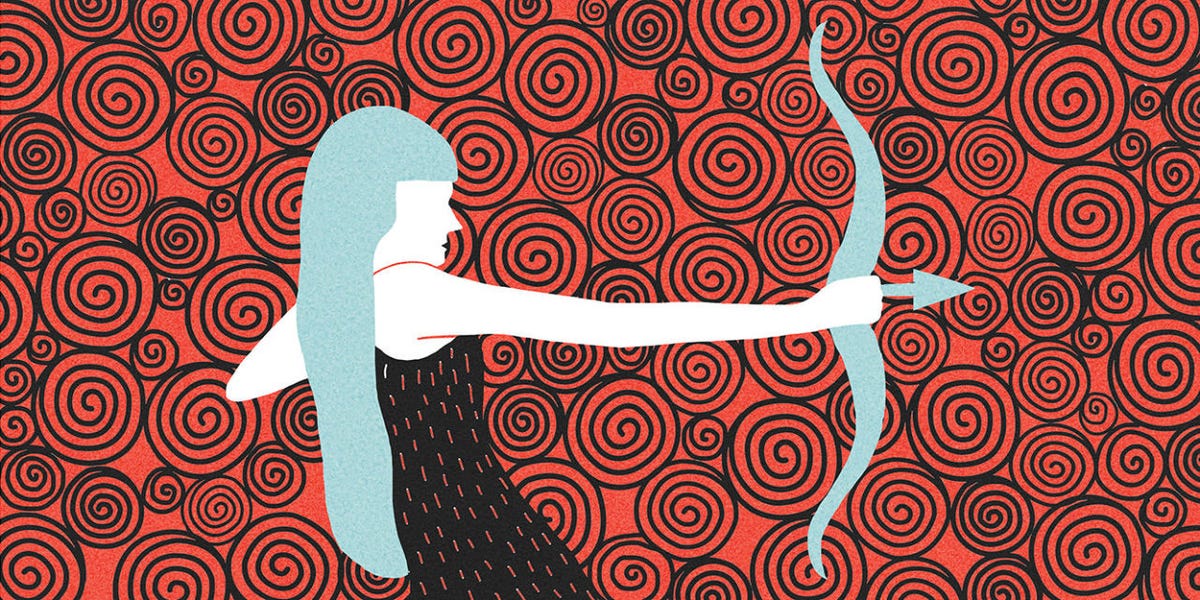 WEEK OF November 16 – 2 2, 2020
Wave the flag, Sagittarius! It's going to take a village to pull off the missions you have lined up this week. Stubborn independence will simply halt the process, so don't hesitate to reach out to your people! Charming Venus is flowing through Libra and your eleventh house of community until the weekend. This practically guarantees that a steady task force of friends and folks you've "favored" will step up. But if you don't ask, you won't get. Unfortunately, two stubborn squares—from your ruler, autonomous Jupiter on Monday, November 16, then cautious Saturn on Thursday—could get in the way. With both planets in tenacious Capricorn, the hardest part will be stopping yourself from trying to DIY this mission. Don't be ashamed if your current processes are not up to snuff. That's something a teammate can help you finesse. Stop waiting until things "look good" before you call in outside feedback. That's just preventing you from moving forward with parts of the plan that yield tangible rewards. 
Whatever challenges or delays you're facing, don't escape to Fantasyland as a coping mechanism! And, why yes, that could happen starting Saturday, when romanticizing Venus makes her annual deep dive into Scorpio and your dreamy, internal twelfth house. Your prefrontal cortex won't be operating at full strength between now and December 15, which could lower your defenses and make it hard to set clear boundaries. Alas, this leaves you open to slick pitches and overheated romantic pursuers. For once, maybe try to imagine that the glass is half-empty—or that the person refilling yours might not have your best interests at heart. Time will tell if you're seeing red flags or green lights. Venus in Scorpio is an ideal time for a spiritual or creative retreat, alone or with like-minded souls. The twelfth house also rules completions, release and healing. Troubled relationships would benefit from a few therapy sessions. But if you've been clinging to something (or someone) that's past its shelf life, pick a date to release it, knowing that there is indeed a light at the end of the tunnel.
Thankfully, you won't be spending all your time in deep contemplation. Saturday is the kickoff to your annual monthlong celebration as the Sun springs into your sign and restores your joie de vivre. With Sagittarius season booming until December 21, you're ready to be a public figure once again and grant facetime to your patient fanbase. (Yes, livestreaming counts for this in 2020.) The only thing that your autonomous sign isn't interested in is being responsible for other people's unprocessed emotions. In fact, ANY kind of dependency can feel like a trap. As you emerge from your cocoon, you may realize you need to infuse some breathing room into certain bonds. Just don't overreact and give someone you care about their walking papers. A calm and collected conversation about your needs and theirs can restore you to perfect equilibrium.
This content is created and maintained by a third party, and imported onto this page to help users provide their email addresses. You may be able to find more information about this and similar content at piano.io
Source link