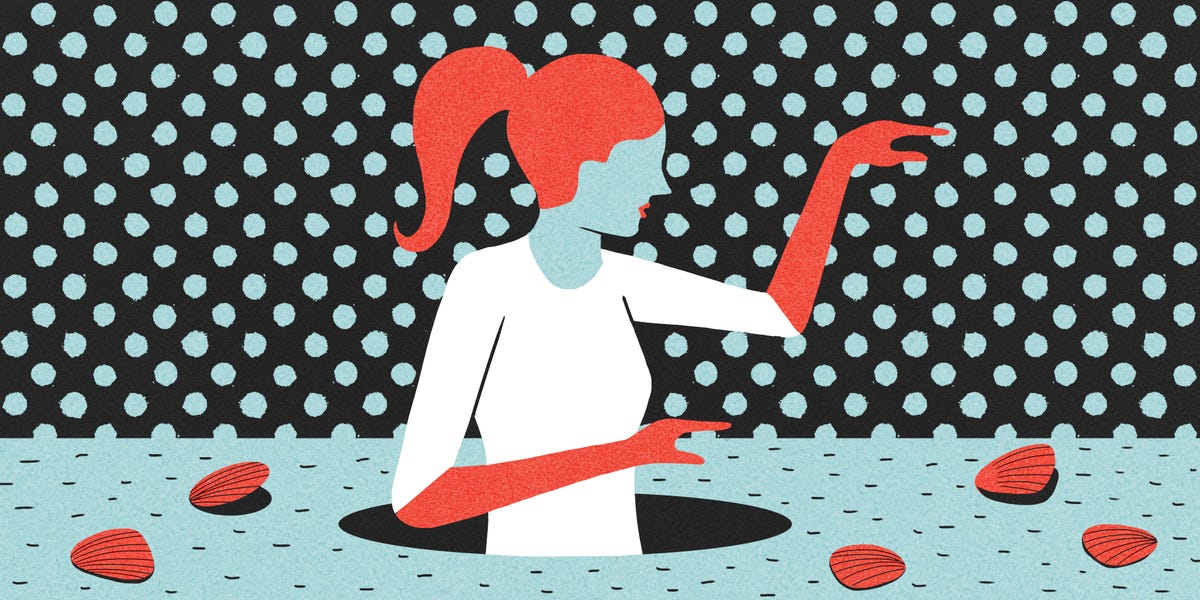 MONTH OF November
Monthly Snapshot: 
Life feels like anything but a celebration for many people, but that you can change that! With the Sun in Scorpio heating up your fifth house of joy, love and creativity until November 21, you have cosmic carte blanche to have fun (safely, of course). Divert attention from the depressing political parties and host some REAL parties—even if they have to happen on Zoom or with a smaller guest list. Love is in the air, so let yourself flirt and enjoy being admired.
This month, three retrograde planets turn direct (forward): Mercury on November 3, Mars on November 13 and Neptune on November 28. This will have a positive effect on everything from your work to your family and other relationships. If you've struggled to make a clear move or decision over the past couple months (there were SIX retrograde planets in September), November eases the burden. By the end of the month, only one planet will be left in this backlogged position. Bring on the opportunities!
On November 12, your closest relationships could undergo a seismic shift when the third of 2020's rare Jupiter-Pluto conjunctions arrives in Capricorn and your seventh house of partnerships. If you've been unsure of how you truly feel about someone or you've struggled to forge an even give-and-take, this final connection could help you decide whether to stay or go—or show you how to transform your ties into something powerful and truthful.
When the Sun moves into Sagittarius and your sixth house of well-being on November 21, you have a month to set goals, get back into healthy habits and organize your life. Is there something big you need to let go of first? The November 30 Gemini lunar (full moon) eclipse could bring a powerful healing moment, giving you the courage to "accept the things you can not change" and release yourself from a painful situation.
Week 1: November 1-8
Home sweet home
The first week of November lives up to its promise of intensity—and that's not only because of the U.S. election, which follows an explosive October 31 full "blue" moon. On Tuesday, November 3, king of communication Mercury will end its choppy retrograde that began on October 13. (If you're in the U.S. and haven't voted yet, consider waiting until 12:50pm and casting your ballot after lunch, when Mercury corrects course!)
Did the messy messenger disrupt your love life or stir up drama on the home front? For the past week, Mercury's been rampaging through Libra and your home and family zone, which is sacred turf for your domestic sign. You may not be able to control the House of Representatives—but when Mercury corrects course this week, you CAN have a say about what happens inside YOUR house.
Is it time to spruce up your shell or fix that leaky faucet that's been making you just a little more frustrated with each drip? Get to it! And if you want to add someclass="body-el-link standard-body-el-link" extra mojo to your dojo, check out our Home Reset online course for easy Feng Shui and astrology lessons that will put the "om" back into your home.
Week 2: November 9-15
Clear the air
Relationship reboot? This Thursday, November 12, truth-teller Jupiter makes its third of 2020's three conjunctions (meetups) with transformational Pluto in Capricorn and your partnership zone. If you've been unsure whether to stay or go, a decision could be imminent! Intense dynamics between you and an important person could reach a boiling point. Go ahead, get it ALL out in the open now, Crab. Unless you truly clear the air and address what's upsetting you at a core level, you'll never be able to proceed. These planetary powerhouses only align every 13 years, and they've already done so on April 4 and June 30. Look back to those dates for clues of what could surface now.
(For more on howclass="body-el-link standard-body-el-link" the Jupiter-Pluto conjunctions have impacted the world this year, read our post at https://astrostyle.com/plagues-pandemics-jupiter-pluto-conjunctions-in-history-what-astrology-knows/.)
Career frustrations and setbacks begin to ease on Friday, November 13, when angsty Mars ends a two-month retrograde through Aries and your tenth house of success. Ambitious will pick up speed as the red planet powers forward (direct), remaining in Aries until January 6, 2021. While others downshift for the holidays, you're just warming up. Take advantage of the rest of this year to hustle and break a few barriers. Mars only visits this part of your chart every two years. Between now and NYE, you could make serious headway on a business venture or gain traction around your grandest goals.
Passion percolates this Sunday, November 15, when the annual Scorpio new moon begins a six-month chapter in your fifth house of romance and creativity. Bring a little more fun and friskiness to your world, whether you're in a relationship or not. These moonbeams could inspire you to start a creative project or cultivate your musical and artistic talents. You might just get more open-hearted with your sharing, expressing excitement or gratitude with a grand gesture. Go ahead and gush! Crabs who are parents (or want to be) might open up conversations about babies or just spend more meaningful time with your kids over the next two weeks. Connect with your own inner child since the lunar lift inspires a sense of wonder and awe, something we could all use more of these days.
Week 3: November 16-22
Keep calm and carry on
On Tuesday, November 17, communication planet Mercury will oppose disruptive Uranus across your axis of drama and detachment. Emotions can get heated quickly, and you could fly off the handle with a knee-jerk reaction. Just because it also happens to be National Unfriend Day (really!) doesn't mean you have to take the bait. Alternately, a flirtatious conversation could cross into territory you don't mean to enter. Be careful not to lead anyone on or send anything you don't want leaked.
On Saturday, November 21, the Sun slides into Sagittarius and your sixth house of health and work habits. That makes this a month made for switching out of decadent mode and bringing back your most affirming routines, from morning yoga to journaling. Get organized and back on your game with targeted workouts, healthy food and a regular sleep schedule. Start now and you can avoid a seasonal energy slump as we move into winter.
Week 4: November 23-30
The fog is lifting
The last days of November bring momentum to your big ideas but also a moment to pause and part ways with what no longer serves you. On Saturday, November 28, foggy Neptune ends a five-month retrograde through Pisces and your visionary ninth house. If you felt adrift from inspiration and even mired in pessimistic thinking at times, well, who could blame you this year?
But getting stuck in ennui is never good for a Crab. Neptune's direct turn reboots your hopefulness and helps you reconnect with metaphysical information and mood-lifting practices that can shift your mindset. Books, classes, travel (if it's possible to do it safely)—anything that widens your horizon and resets your perspective will help.
Is it time to release something that no longer serves you? Ready or not, it could be pried from your Crabby grip on Monday, November 30, when the Gemini lunar (full moon) eclipse sweeps through your twelfth house of rest, healing and endings. A transition you've been putting off may be unavoidable. Painful as it can be, trust that you're making way for something better. If you've been working toward a healthy balance of mind, body and spirit, you'll see the results of your diligent efforts pay off around this full moon.
This is the first Gemini eclipse in a series that will touch down on the Gemini/Sagittarius axis between June 2020 and December 2021. Your emotional, physical and mental health are all in the spotlight, and you'll be propelled to make changes, whether by doctor's orders or because of a big realization of your own. Look back to the Gemini new moon on May 22 and also the Sagittarius lunar eclipse on June 4 of this past year for clues of what may present now.
LOVE & ROMANCE:
With Venus in Libra and your domestic fourth house until November 21, you have cosmic clearance to cozy up in your Crab shell—which does NOT rule out romance and perhaps some affable companionship to go along with it.
But Venus is opposing her amorous dance partner, Mars, in Aries this month (and for the rest of the year), where he's heating up your tenth house of career and responsibility. On November 13, the red planet wraps up a retrograde that began September 9, so the first half of November could be a bit duty-bound and cumbersome, with work demands cutting into your romantic relaxation time.
You might feel pressured to commit or make future plans when you just want to cuddle or enjoy the moment. Or you could be the one jockeying for a guarantee, especially when Venus and Mars form their exact opposition on November 9, something that only happens once every other year. It's a tricky day for getting on the same page. A work/life balance could be impossible to strike with you feeling the pressure from every angle!
Throughout the month, Venus will also get into cosmic clashes with Pluto, Jupiter, Saturn AND Uranus, indicating that a lot of stuff is going to come up and will need to be hashed out, reevaluated and perhaps compromised over. Negotiating the terms of a commitment will be crucial. Stand your ground and don't just give in to keep the peace.
On November 21, Venus relocates to Scorpio and your passionate fifth house until December 15. Get out of homebody mode and find ways to be festive with friends—think holiday decorating and small cocktail parties with your pandemic pod and/or bae. If you're single and feeling like you want companionship, get more serious about dating, even if it has to happen with social distancing or getting creative within the same four walls.
Key Dates:
November 9: Venus-Mars opposition
The different "personalities" of the love planets are highlighted under their rare face-off today. Every other year they meet like this, and it can be confusing, to say the least. You may not be sure if what you're feeling is love or lust (and frankly, you may not care). Mars wants instant gratification, but Venus is all about a long, sexy buildup. Make a game of trying to walk a middle line today.
MONEY & CAREER:
The last couple months have been challenging for Crabs when it comes to career. From September 9 to November 13, energizer Mars has been retrograde (backward) in Aries and your tenth house of professional success. While this may have taken some of the pressure off, efforts to push ahead may have met slowdowns or resistance. Perhaps you just took a time-out from being hyper-ambitious or did some behind-the-scenes work.
As Mars powers ahead in Aries from November 13 to January 6, you've got nearly two months to make up for lost time and hit the accelerator. Where would you like to be by the time the calendar turns?
Luckily, Mercury, the planet of communication and technology, will also end a three-week retrograde on November 3. Cast your ballot for glitch-free Zoom meetings! You'll really get in the zone starting November 21, when the Sun starts a monthlong visit to Sagittarius and your organized, systematic sixth house. A serendipitous moment could arrive at the November 30 Gemini lunar eclipse. When one door closes, another opens. Quit forcing an outcome or holding onto something past its expiration date. Surrender to the universe, which could very well have a better plan!
Key Dates:
November 1: Mercury-Saturn square
This is the second of three squares between these thought-provoking planets, and it can challenge some basic values. While you want to be there for a person in need, you also know you only have so much time (and, frankly, patience) for the same old story. Tough-love Saturn reminds you that sometimes the best way to help people is not enabling them and instead, giving them the confidence to handle their own issues. This could come to head on November 6, at the next and final square, when Mercury, which is retrograde now, will be once again be moving forward.
Love Days: 15, 18
Money Days: 25, 8
Luck Days: 5, 22
Off Days: 3, 16, 20
This content is created and maintained by a third party, and imported onto this page to help users provide their email addresses. You may be able to find more information about this and similar content at piano.io
Source link