Entertainment
Travis Scott's concerts have a history of rowdiness and injuries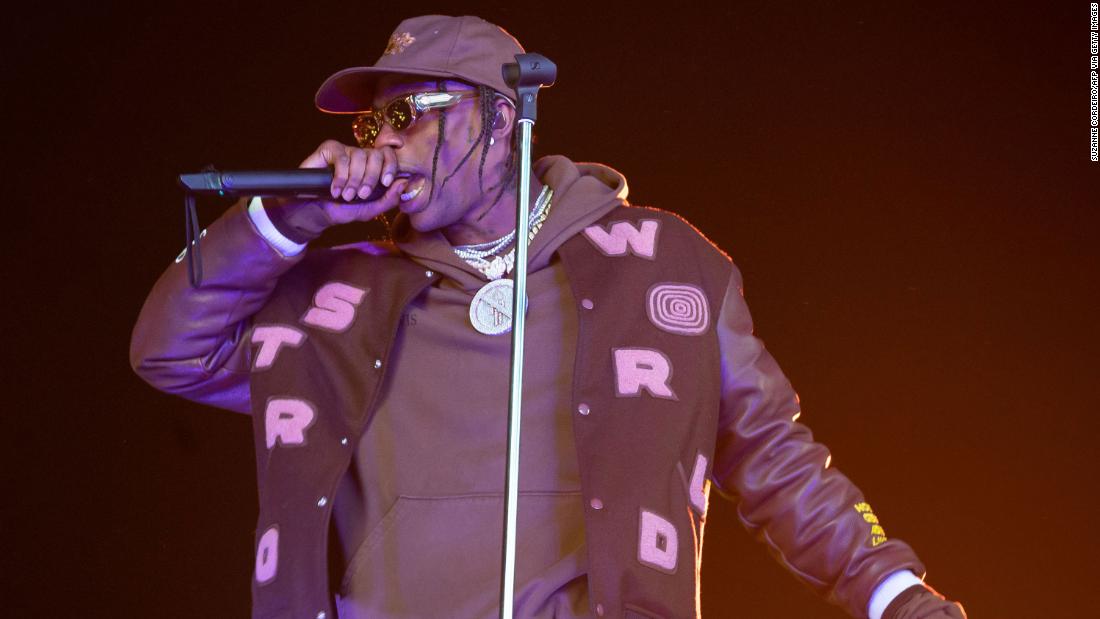 Footage from the day of his performance
showed a throng of fans shoving their way through a VIP entrance, destroying it in the process. The massive crowd that formed before his show grew to around 50,000 people.
"I wanna see some ragers, man," Scott said at one point during his Astroworld set, according to
Reuters
. "Who wanna rage?"
Scott is hardly alone in the entertainment world in the way that he energizes crowds, but his style and history have taken on new focus after the mass casualty event at his music festival in Texas.
At least eight people were killed and 300 were injured during Scott's Houston set last week as the
crowd of about 50,000
surged toward the stage. Concertgoers were crowded and trampled in the chaos, and
witnesses described gasping for air
or giving CPR to victims who'd fallen unconscious.
But the crowding at Astroworld is in line with Scott's brand of rowdy concerts where fans can go wild, said Noah Shachtman, Rolling Stone editor-in-chief.
Scott's past concerts resulted in some injuries to fans and officials there for security and two arrests for the rapper. One concertgoer filed a lawsuit after he said he was paralyzed at a Scott concert after falling from a balcony. Scott and the other defendants have denied the allegations in the lawsuit, according to court filings.
He's been charged with inciting riots at previous concerts
"The performer played one song and then began telling fans to come over the barricades," Chicago's Office of Emergency Management said in a statement to WLS at the time. "Due to the security's quick response, the situation was remedied immediately and no fans were injured. The performer fled the scene and was taken into custody a short while later."
One fan filed a lawsuit against Scott and several other parties after he said he was partially paralyzed at a Scott concert also in 2017. Kyle Green was "caused, to fall over a balcony" at a Scott concert in New York and was moved by security guards "without a cervical collar, backboard and other safety precautions," according to a lawsuit Green's lawyers filed against Scott, promoter The Bowery Presents LLC, company XX Global Inc., David Stromberg of Scott's Cactus Jack company and security agency Strike Force Protective Services.
"He's even more incensed by the fact that it could have been avoided had Travis learned his lesson in the past and changed his attitude about inciting people to behave in such a reckless manner," Hershenhorn said.
Scott's high-octane concerts have become his signature
Scott's reputation as a rager has become his signature, and it's part of his appeal to fans and concertgoers looking to let loose.
"You find anything you're gonna use to consume to get you, like, lit … whether it's your drugs, whether it's your water, whether it's your orange juice or your alcohol, do whatever you wanna do, man," he said in the 2015 interview.
Scott said that he wants his fans to "do them" and doesn't try to control them.
Astroworld deaths are still under investigation