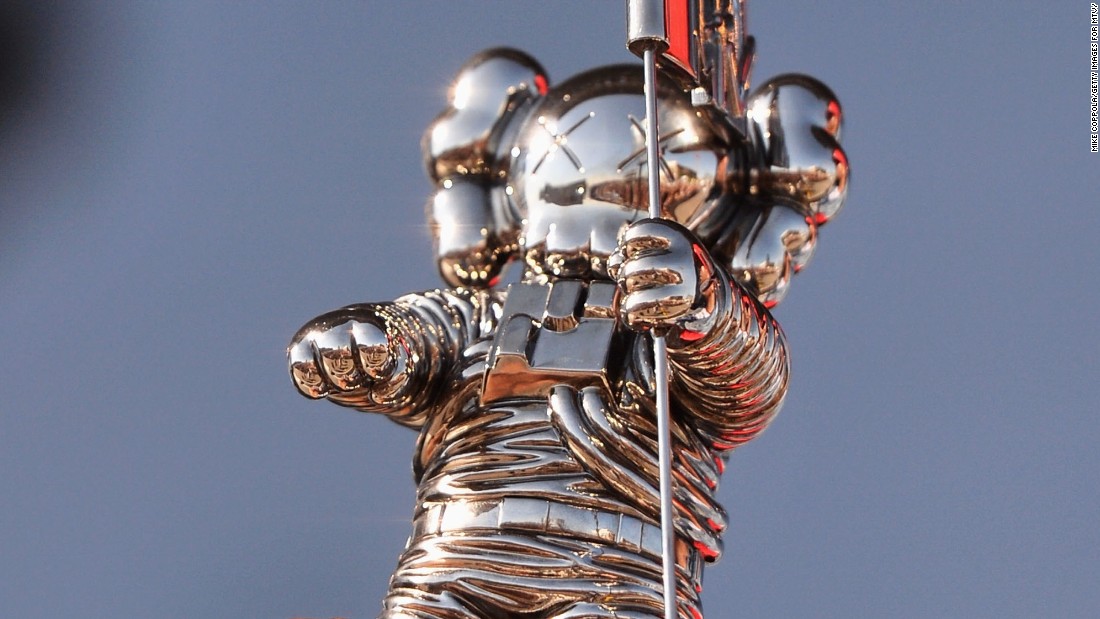 MTV first planted its flag in pop culture with its debut on August 1, 1981. Yes, those of us who grew up watching MTV for hours, waiting for our favorite videos to play, the MTV Generation is now solidly middle age. Here's a look back at some memorable moments from the network's (and our) youth.
Turns out video didn't really kill the radio star, but a song with that title by The Buggles was the first video ever played on MTV. Super clever.
They went from relative unknowns to the faces we all came to recognize. Nina Blackwood, Mark Goodman, Alan Hunter, Marha Quinn and J.J. Jackson were the Fab Five we rushed to turn on the TV to watch.
The King of Pop Michael Jackson gave us one of the most cinematic music videos ever with 1983's "Thriller." It also helped break down racial barriers for MTV, which faced criticism for a lack of diversity among the artists featured on air in its early days.
Nothing says vintage MTV like a good '80s rock music video with big hair and big guitar solos. Few did it better than Van Halen — and the late Eddie Van Halen on guitar was magic. Frontman David Lee Roth hangs out with MTV VJ Mark Goodman here in 1983.
The sweet video dreams of the Eurythmics from British pop duo Annie Lennox and Dave Stewart were captivating.
It's hard to believe Madonna was not yet a superstar when she appeared at her first VMAs in 1984. Her performance of "Like A Virgin," complete with a white gown and some rolling around on the stage, grabbed the world's attention and Madonna has held it since.
Dig if you will a picture. With his guitar playing, provocative lyrics and magnetic stage presence, Prince quickly became one of music's premiere stars, as well as an MTV favorite.
An iconic woman of rock with no equal, Grace Jones broke every mold made with her bold creativity and talent. It was impossible to turn away from her artful videos, like the one for her 1985 "Slave to the Rhythm."
In the golden era of MTV, Downtown Julie Brown was all over the network. But her best — and most fun — gig was hosting the hit music show Club MTV, which ran from 1987 until 1992.
"Yo! MTV Raps" hit MTV in 1988. It was the network's first show dedicated entirely to rap and hip-hop music, where Fab 5 Freddy, Ed Lover and Doctor Dré all did hosting duties. Public Enemy appeared on the show here in 1991.
The Peabody-winning Choose or Lose campaign was launched in 1992. MTV encouraged its eligible viewers to vote, which successfully drove turnout among younger voters and educated the public on Bill Clinton's preference for boxers or briefs.
"This is the true story, of seven strangers, picked to live in a house, work together, and have their lives taped. Find out what happens, when people stop being polite, and start getting real." With those words and the first season of MTV's "The Real World" in 1992, reality TV as we've come to know it began. (Norman Korpi, Andre Comeau, Julie Oliver, Rebecca Blasband, Heather B., Eric Nies and Kevin Powell.)
Kurt Cobain and his fuzzy cardigan forever. Nirvana's performance on "Unplugged" was recorded in 1993 — just five months before Cobain's death. It was one of his last televised performances and it was beautiful.
Before the fear of Covid super-spreading events, MTV was known for its annual spring break coverage. You'd get performances from top artists and crowds of spring breakers doing what they do best, partying on the beaches of Cancun, Panama City and South Padre Island.

"Total Request Live" premiered in 1998, hosted by Carson Daly. The show, filmed live in Times Square, featured the most requested music videos of the day, live performances and many, many screaming teens.
Remember when Britney Spears, Madonna and Christina Aguilera opened the 2003 VMAs with a kiss? Yes, of course you do.
Whitney Port, Lauren Conrad, Heidi Montag and Audrina Patridge made "The Hills" of MTV come alive with a whole lot of drama and cut-from-context soundbites between 2006-2010.
That awkward moment when Kanye West interrupted Taylor Swift's acceptance speech at the 2009 VMAs sparked years of social media feuds and several notable song lyrics.
Lady Gaga wore a dress made entirely of raw meat to the 2010 VMAs to protest the US military's "Don't Ask, Don't Tell" policy on sexuality in place at the time. It was repealed the next year.
From 2009 – 2012, the cast of "The Jersey Shore" gave us bar brawls, hair gel and a life motto for the ages: Gym, tan, laundry.
Leave it to Beyoncé to pull off the ultimate pregnancy announcement. Queen Bey took the VMA stage in 2011, turned out an amazing performance of "Love On Top," then unbuttoned her purple sequin blazer to reveal a very sweet baby bump.
Robin Thicke and Miley Cyrus's 2013 VMA performance is best described as problematic, but it's probably most remembered for dancers dressed as bears and a whole lot of twerking.
The incomparable Missy Elliott received The Video Vanguard Award at the 2019 VMAs and showed love for her "Moonman." The trophy's title was changed to a gender-free "Moon Person" in 2017.
Show me MTV in 2020 without saying it… Ariana Grande and Lady Gaga demonstrated still-in-style masks at their VMA performance last year.
Source link