Entertainment
Analysis: Tina Fey, Amy Poehler are the silver lining to a likely strange Golden Globes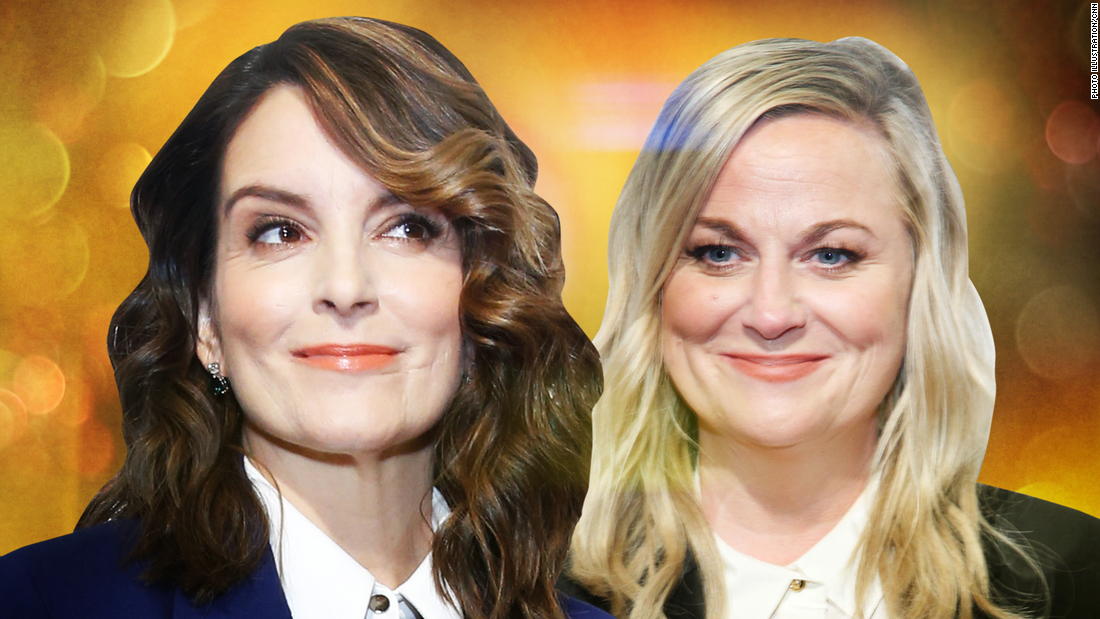 The high-spirited, often unpredictable (and boozy) event, where film and television creatives come together to be honored by some 87 members of the Hollywood Foreign Press Association, will be live and — like most everything else these days — largely virtual in the ongoing pandemic.
There will be no red carpet or audience of nominees crowded at tables in the ballroom of The Beverly Hilton Hotel in Beverly Hills, California. Co-hosts Tina Fey and Amy Poehler, leading the festivities for a fourth time, will be separate but together, as it were, on two different coasts.
Thankfully, we'll have Fey and Poehler to offer us some comic relief on Sunday. If we're lucky, they'll have us laughing through the night, reminding us there are still good things in the world that are worth a smile.
Follow CNN all night long for complete coverage. The Golden Globes air at 8 p.m. ET on NBC.
For your (Golden Globes) weekend
Three things to watch:
The Golden Globe best drama and musical or comedy motion picture nominees
This week's special edition of Pop Life will get you ready for the Globes. The good news is you can stream almost all of them at home right now. Some of these might even snag some Oscar nominations, so better get a head start.
Best Motion Picture — Musical or Comedy
Best Motion Picture — Drama
Two things to listen to:
The Golden Globe best original song and score nominees
Go ahead and expect some of this music to be stuck in your head. (I may or may not have listened to the "Tenet" soundtrack on my morning jog.)
Best Original Song — Motion Picture
Best Original Score — Motion Picture
One thing to talk about:
Especially this year, the nominations underscore that whatever the new normal will look like for the entertainment industry after the pandemic, "normal" won't be a term that applies to this year's awards season.
Something to sip on (during the Globes)
We asked some of our friends around CNN what their favorite snack, drink and attire are for at-home Golden Globes viewing. May this give you inspiration for your own Sunday night fun.
Snack: Anything not exactly healthy!
Drink: Anything around 40-proof 🙂 **I mean … milk!
Attire: My favorite Metallica T-shirt
Snack: Bittersweet chocolate mousse pie from a local bakery
Drink: Champagne
Attire: Bathrobe
Snack: Popcorn
Drink: Red wine
Attire: Supersoft pants
Snack: Potato chips
Drink: Sauvignon blanc
Attire: What I have affectionately labeled my "soft" pants, aka pants with a wide elastic waistband
Pop back here next Thursday for all the latest entertainment happenings that matter.